Have you got obstacles that are stopping you from following your academic dreams? Worried about the cost of course fees or other expenses? Little ones to look after? Career just about to take off? Or is your preferred course just too far away? Well, whatever the problem, we might have found the answer — online learning! Online learning is transforming the way we think about education forever. Here are five reasons to study online.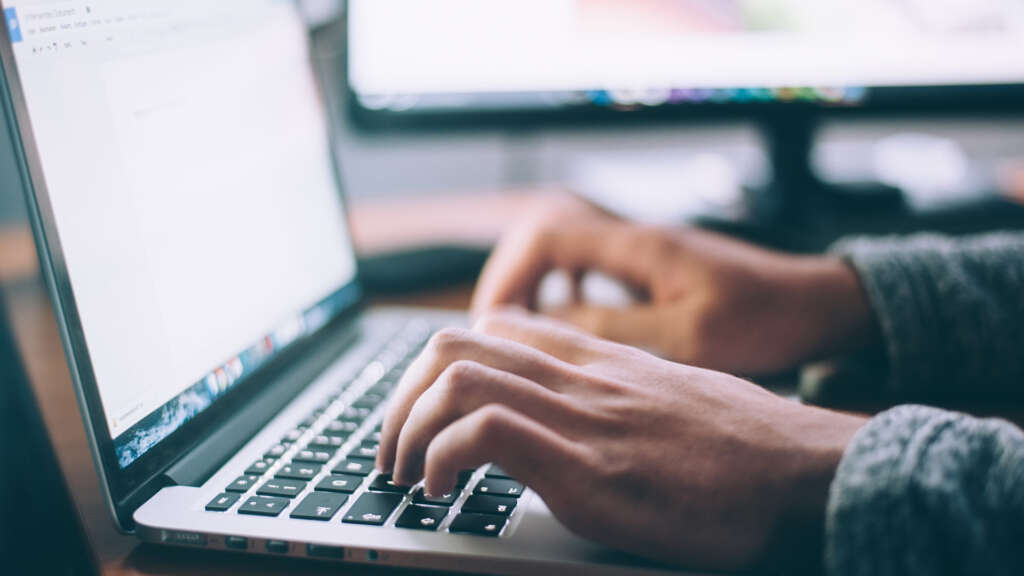 Carry on working 
Lots of people have academic ambitions. Some dream of retraining for an entirely new career; others think about a course to help them climb the career ladder, while a few would simply like to pursue their hobbies or artistic pursuits in a more structured fashion. However, for many of these would-be students, there is one major stumbling block — their job!
Most people have at least a handful of economic commitments that must be met at the end of every month to maintain their current standard of living.
These range from priority costs like mortgage, rent, credit card, and car payments, to smaller costs that play an essential part in our overall sense of wellbeing, such as gym memberships or the price of a few cups of coffee with a best friend. In other words, despite having ambitions well within our capabilities, many of us cannot afford to pursue them on a full-time basis.
But with online learning, students can balance their learning with part-time or full-time work. Online courses are often structured in the same way as courses in classrooms, with a set amount of modules to complete before the end of the course.
For example, you could set your alarm clock for an hour earlier and study while your brain's fresh, or burn the midnight oil later in the evening if you are more of a night owl. Weekends, lunch breaks, and the morning commute are also great ways to stay on top of your assignments. And if you find yourself facing a crucial deadline, cash in some holidays at work and dedicate the time off to some serious cramming sessions!
Family commitments
While many people would love to return to full-time education, family commitments often deter them from enrolling. Getting to classes in the middle of the day or first thing in the morning simply isn't possible for anyone with young children or newborn babies. For others, caring for elderly relatives or acting as a legal guardian takes up the majority of their time, and there is room for maneuver when it comes to making sure someone's needs are always met.
Again, this is where the flexibility of online learning is getting more people back into education, as they can finally turn their career dreams into reality. Moreover, online learning is helping more women than ever gain the formal qualifications to go on and succeed.
Save money 
Studying online is a great way to save money on course fees and can often cut out many other costs associated with studying at a bricks-and-mortar institution. It is difficult to predict how much you will save on fees, as these vary depending on where (or what) you study. A study on some of the online learning pioneers found: "Savings for online courses ranged from 3% to 50%." As you can see, there is a massive difference in potential savings, so do lots of research into your specific area of study before you start making your budget plans.
Whatever you study, accreditation is important, and accredited courses generally cost more. These courses are generally more expensive than non-accredited programs, but the extra fees pay for a higher standard of teaching, better learning resources, and other vital parts of the course.
If financial issues are your main stumbling block back into education, then there are plenty of other ways distance learning cuts back on costs. Firstly, if you have a young family, studying at home means you won't have to pay as much in childcare costs. Secondly, distance learning means you dont have to travel to a classroom.
A world-class education 
The stigma around online learning is a thing of the past. The majority of online course providers have incorporated at least some elements of virtual learning into their syllabuses. This online learning revolution is excellent news for students.
Work your way 
We all learn in different ways. Some people thrive off working with others, while other students prefer to sit in a quiet corner, soaking up information from a textbook. Pacing is another area in which we differ quite dramatically. Some students produce their best work to a tight deadline, or when they know everybody's eyes are on them. For others, situations like these are the stuff of nightmares. They like to plan things well in advance and work at their pace. Alternatively, you might be a night owl who does their best thinking in the midnight hours or an early bird who likes to catch the worm by tackling the day head on the second they open their eyes. Either way, online learning lets you study in a way that suits your personality or lifestyle. Because as long as you hit those deadlines, it doesn't matter whether you submit the work weeks before the deadline or at the very last second.
The online education revolution is well underway, and while it's unlikely to replace traditional teaching methods for a very long time, it is definitely here to stay as a brilliant alternative to brick-and-mortar learning. So whatever you thought was holding you back, now is the time to make the most of all these amazing new online opportunities…