Beauty Therapy Course (NVQ 2)
Start your own business
There are 340 million client visits across the beauty industry each year (six per person per year), with the average household spend on services of £161. It's now your time to start your business!
Earn extra money
Earn up to £25 per hour as a qualified therapist (that's a potential earning of £1000 a week!) If your looking to make some extra money this is a great way to create residual income.
International Qualification
If you want a qualification which will allow you to work in spa's, on cruise ships or internationally then this Beauty Therapy Course (NVQ 2) is perfect for you.
Learn around commitments
Learning around commitments can be hard. That's why our NVQ courses are ideal as you can learn in your own time and at your own pace with limited time spent on assesments and practical training.
You will attend practical training in one of our national training locations where you will learn all of your practical knowledge and gain hands on experience of full practical routines and procedures with the support of our professional and qualified tutors.
You will then practice and study alongside building your portfolio, completing practical work at home and completing the online exam papers.
Once the online work has been completed you can book onto one of our NVQ assessments at our head office for completion of your NVQ qualification.
Assessment days run from 9 am till 6 pm and consist of both practical and written assessments. You must be in full uniform (tunic) and present yourself as a professional at all times. Products will be provided on the training and assessment days.
Once you have completed the above you will be award with your NVQ Certificate which is issued by VTCT the awarding body.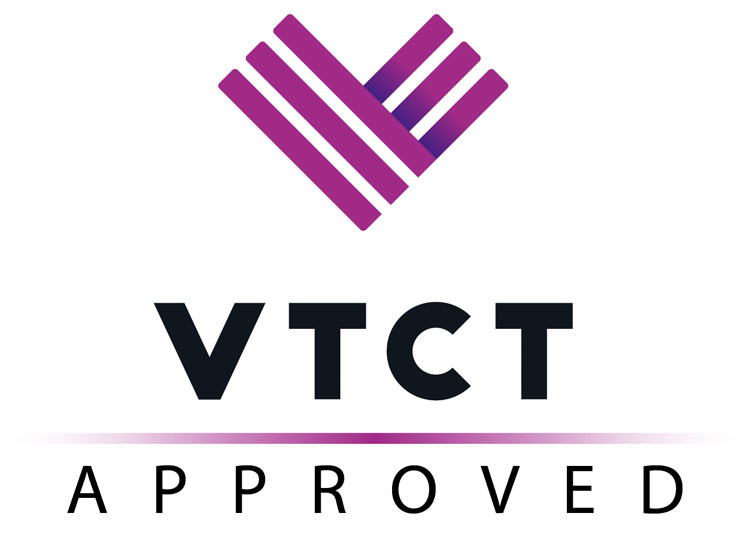 Our Beauty Therapy Course (NVQ 2) will allow you to achieve your own NVQ Certificate issued directly from VTCT the awarding body.
Enrol now and achieve a certified new skill
Proudly share your new skill with employers, friends and colleagues
Start your own business with professional insurance
Work with an internationally recognised qualification
OPTION 1:
Buy Online
Buying your course is easy online!
Click the button below to make your purchase. Remember you get instant access, so start learning today!
OPTION 2:
Buy via Telephone
Call a member of our team to discuss your requirements and buy your course over the telephone. Simply call 0203 495 2838 now or request a callback