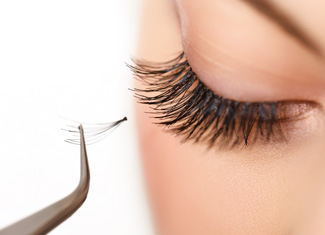 Are you a certified eyelash technician?
Do you want to take your skills to the next level and offer more services?
If your answer to this is yes then our one day Russian Lashes training course provides therapists with the skill and theory involved in multi-lash techniques Russian Layering also known as 2D and 3D lashes. Best still no kit is required as we will provide you with all the products and tools you need to complete this course.
What are Russian Lashes?
The Russian Layering Technique (also known as Russian Lashes and 3D-6D lashes) originated in Russia and has recently made a breakthrough in the US and Europe. This multi-lash technique involves adhering synthetic, ultra-fine lashes onto a single natural lash. The main benefit of Russian Layering is that it gives clients a full, high impact glamorous look with maximum natural looking volume.
Introducing multi-lash treatments to your salon menu will expand your existing lash extension business. You are able to charge more for the service, upgrade some of your existing clients and attract new customers.
You can buy online or by calling our friendly team on  0203 829 8856. You can even contact us or request a call back.
Your Russian Lashes – 2D Lashes – 3D Lashes gives you access to:
Full Manual & work book
1 day practical training with qualified tutors
Products & Equipment Provided
Ongoing support
Buy your Russian Lashes – 2D Lashes – 3D Lashes today and have access to:
Full Manual & work book
1 day practical training with qualified tutors
Products & Equipment Provided
Ongoing support