Qualifications & Insurance
We believe in providing students with the very best courses accredited with leading bodies. For this reason, all our courses are fully accredited allowing students to gain recognised qualifications and industry insurance.
Balens Insurance: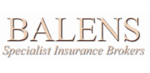 We are pleased to have partnered with Balens Insurance to offer our students both Case Study (student insurance) as well as full beauty therapist and nail technicians insurance.
To view our range of beauty insurance
Associated Beauty Therapists (ABT):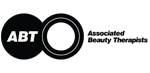 ABT is the largest beauty and insurance membership provider in the UK, with over 9,000 active and insured business owners.ABT not only brings you a choice of fantastic insurance and membership packages tailored to your every need as well as a whole host of membership benefits such as Magazine Subscriptions, Free Trade Show Entry and Listings on our Website and much, much more.
The Guild of Beauty Therapists: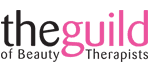 Launched in 1994, The Guild of Professional Beauty Therapists is the UKs biggest professional beauty trade body. The Guild has over 7,500 members who are all fully qualified beauty and holistic therapists. All Members of the Guild of Professional Beauty Therapists work to a strict code of ethics.
BABTAC Accreditation:
For over twenty years, BABTAC has been the professional face of beauty and holistic therapy.
It is the premier international association for therapists and is widely recognised as one of the longest standing and most influential bodies for the industry.
The BABTAC badge is the sign of confidence and wherever our certificate and treatment list appear, the public is assured that their therapist is a qualified professional committed to excellence in their field.
PLEASE NOTE: BABTAC accreditation can only be gained from courses completed at our Norwich training centre
VTCT Accreditation
VTCT qualifications are concerned with quality Internationally. Therapists qualify for the lowest cost, widest cover employment liability insurance. This is because over the years they have shown they are the safest.
VTCT International qualifications are now available everywhere. They have been brought into line, so that the same qualifications are offered around the World. It has taken years to achieve this, but as the World gets smaller it is an important factor for success.
VTCT is the largest provider of qualifications in massage, aromatherapy and reflexology. This sector is growing very rapidly and new qualifications for skills like Reiki and Crystal Therapy are added to meet practitioners demands.
VTCT qualifications meet the highest quality standards and are offered  throughout the country. Mostly VTCT Centres are Colleges on Further Education and the better independent schools. As a charity, VTCT charges low fees and the qualifications are those meeting the needs of the workplace. VTCT do not give single school 'mickey mouse' certificates just for profit. To get on the pathway to success you need quality qualifications proving you can give effective and safe treatments.