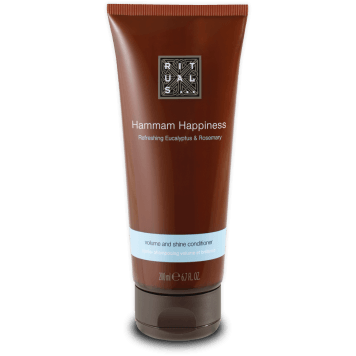 Your Body, Your Soul, Your Rituals!
I have a love for luxurious bath and body products and take bath time very serious J I would love to share with you the reason to why I love the Rituals Hammam body range and why my bathing experience has been taken to a whole new level!!
My love for body scrubs, shower gels and fancy stuff has in the past got me confused with what goes where and when to use it! This is when Rituals comes in to play! Ritual gives you the luxurious experience of the spa into your home, with various ranges to choose from my favourite being the Hammam Ritual.
The word Hammam means 'spreader of warmth' in Arabic and Hammams are traditional bath houses commonly in Turkey, Morocco, North Africa and the Middle East. They are known to help cleanse the body and mind. The Hammam ritual is one of the oldest cleansing traditions in the world bringing this unique experience into your home with products that purify, soften and nourish the skin.  Celebrating rituals helps you to relax and escape the hectic pace of everyday life and briefly seizing that moment of peace in your home.  Here are the products that I use:
Hammam Delight
This is a unique gel to foam shower foam which has a rich texture and lovely soft feel on the skin. With the scent of Rosemary and Eucalyptus this brings the hammam spa feel directly into your bathroom. All you need is a small amount rub into the palms of your hands mixed with water and it lavas up a lot leaving the skin feeling lovely.
Hammam Hot scrub
This scrub is a sea salt based scrub which helps purify and nourish the skin. A good exfoliator is hard to come by and with this scrub you get the roughness of the scrub but leaving skin feeling completely refreshed. I normally exfoliate twice a week and mix the exfoliator with the Hammam Ritual Olive Paste. You can use both of them together mixing the olive paste with the scrub and applying to the skin for extra nourishment. It takes away what can be the harshness of the scrub and it is great because instead of getting more scrub down the plughole than on your skin the paste helps the scrub to stick to the skin so you can work it in circular motions all over for maximum benefits. It is such a quick and easy way to exfoliate and nourish your ski n and it leaves your skin feeling refreshed and the warming Ginger, fresh Eucalyptus and pure olive blend are said to help relieve fatigue J
Last but not least you always have to finish off with an excellent moisturiser……..
Touch of Hammam
Touch of Hammam is an ultra-rich body cream made with rice milk which is good for sensitive skin and fresh figs which takes away some of the strong eucalyptus scent and leaving a smooth but sweet smell which leaves your skin smelling lovely for hours. This moisturiser is also known as the Hammam Rituals 'finishing touch'. Because I have exfoliated as part of my ritual and have used the olive paste that has already left moisture to my skin. l only need to use a small amount of the body cream afterwards and also use  it every day even when I haven't locked myself away from the hustle and bustle in my bathroom for my rituals experience!
Something extra………
'Rituals is one of the first brands in the world to combine home & body cosmetics. It is their passion to transform everyday routines into meaningful rituals. A cup of tea, a hot bath, lighting a scented candle – all of them are small things that restore the balance between body and soul'.
The good thing about this ritual is the attention to detail always introducing something for everyone. From body creams, scrubs, shower foams, teas, candles and different lotions and potions J
They are a great brand and with lots of other rituals to choose from and me trying to get over the winter blues I will definitely be venturing into the store to try the energising and relaxing rituals. I suggest you also give one a try or if you have already enjoyed a Rituals experience share with us what ritual you used or are using and your favourite product J
Lianne x