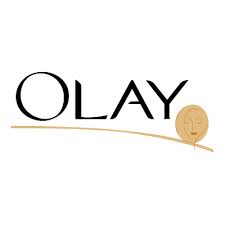 Finding the right hand cream or facial moisturizer can be overwhelming.
With all the cosmetic brands that are filling the shelves of retail stores, it can seem like an experiment choosing the right product from the right brand, so we have listed the top 10 cosmetic brands.
However, finding the right brand for your personality and type of skin might take a while and a lot of experimenting with different brands.
When you find the one that fits you, stress will be taken off your shoulders and improvements will show on your skin.
1. Olay – The name was developed from "Oil of Olay". Their current slogan is "Challenge What's Possible". Their products are geared towards anti-aging and they are the leader in the industry. It's no wonder they landed the number 1 spot of cosmetic brands. They brought in about $2.8 billion in revenue for 2009.
2. Avon – Their current slogan is "The Company For Women" The company's business strategy and successful products have led them to the number 2 spot. If you own any Avon products, you know that you can only buy them from independent reps. Their business strategy and slogan lives up to their deeds.
3. L'Oreal – L'Oreal is the largest beauty and cosmetics companies in the world. The company is public, but the famous Swiss food company Nestle owns 30 percent of it, along with Liliane Bettencourt, who is the founder's daughter, thus giving them both voting rights.
4. Neutrogena – Well known for their commercials and sponsored celebrities such as Vanessa Hudgens and Hayden Panettiere, Neutrogena doesn't just keep their reputation strong through celebrities. They are also the number one dermatologist recommended product in the industry.
5. Nivea – The Company has tons of knowledge and experience since their founding in 1882. Originally founded in Germany, Nivea is now worldwide and found in about 72 different countries.

6. Lancome – Lancome has quite the selection, including, makeup, perfume, and a variety of skin care products. L'Oreal purchased Lancome in 2004 as a higher-end product. Along with many other celebrity spokes models, Clive Owen was the first male to promote Lancome.
Remember, it isn't just a product; it can also become an emotional attachment. These products are what make our skin glow and our hands incredibly smooth.
Products like these can boost our confidence and make our self-esteem increase, so finding the right product is essential.
Aisha's love for fashion and clothing began while growing up around the designs of abaya garments. She was inspired by the women in her family and continued to pursue her love for fashion. When she isn't working, Aisha is busy being a mother to her 3 children.