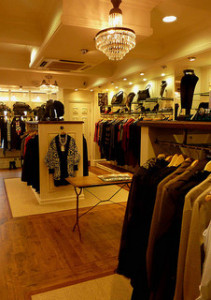 While many of us are wondering if there is anything good about the cold weather, how do you feel about it? The truth is that the cool weather allows you to wear some of the most beautiful, interesting and fashionable clothes in your wardrobe and for this reason it definitely deserves your respect. If you're into fashion and you want to look amazing this winter by wearing some unique and gorgeous clothes, below you'll be able to take a closer look at some of the most popular choices this year. So style up and let's see how much you can impress the gents with these one of a kind picks!
Oversized coats
The oversized coat is a big thing this cold season with one button and large shoulders generally coming in neutral colours. This androgynous look is a wonderful choice for ladies who are self-confident and aren't afraid of exploring their funkier side. Recently, this style has grown in popularity and it does look pretty amazing with a loose top, trousers, skinny jeans and ankle heeled boots. For balancing the masculine feel, you may want to wear a statement necklace and go with a very elegant chic office blouse but if you're the laidback type a super sophisticated jumper or a denim shirt would be a perfect choice.
Classic knee length coats
You know what they say, nothing beats classic and it's actually true. One of the styles which has been around for a very long time is the classic knee length brown and belted coat. Not only does it look amazing with court shoes and trousers or maybe even heeled pumps, but it has that retro modern vibe that will pimp up your style. The black military coat is a hit this season and because of its design, it will keep on living a lengthy fashion life because it can be styled to look punkrock glam with heels which is a great choice for those who love a glamorous look. If you're into the classier look then jeans and studded boots should be your choice. However, you can also pair it with dresses, silky tops and trousers in millions of styles.
Trench coat
We can all agree that until the classic trench coat became popular, we had to be quite patient, yet now that they're finally here you should definitely make them a part of your attire this winter, because they're utter trendy. Trench coats have always been flexible in terms of the clothing items you can match them with, so for example, matching yours with coloured stockings will instantly make you stand out. If you're looking for a minimal and clean look, then you may want to pair your classic beige trench coat with various muted tones, like browns, whites and greys. This is a one of a kind combination that will certainly draw the right kind of attention.
With no fashion restriction zone and this heaven of coats, which style do you think is right for you? Do you want to go for a classic, safer look or would you like to let your funky eccentric persona catch the spotlight this winter? Regardless of the type of look you go for, just make sure you keep it cool and sophisticated with bags, statement tops, skinny jeans and of course, trousers but don't forget about those ankle boot heels everyone is crazy about this season!
Author Bio: Katie Day, blogger who researchers and talks about the latest funky clothing to lookout for this Christmas and during the winter for Tinned Bananas