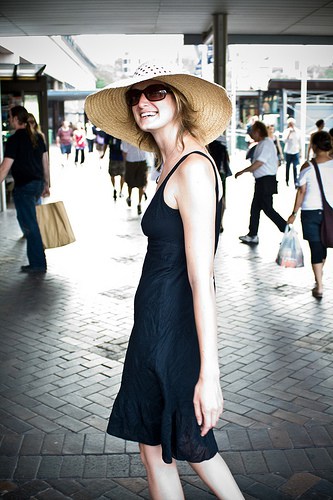 When it comes to summer, there are three fashion accessories that I simply can't live without. Here they are, along with why I think they are so vital:
Sunglasses
Why sunglasses? Because they look cool and they protect my eyes. The main reason we all wear sunglasses of course is to protect our eyes from the harsh sunlight. To make sure you're doing the best possible thing for your eyes, look for sunglasses which offer a high level of UV protection. Secondly, look for sunglasses which are polarised as these will ensure you don't squint this summer, a common cause of fine lines and wrinkles around the eyes. Finally choose a pair with a touch of glamour to get the latest fashionable look. Swarovski sunglasses are ideal as they are adorned with faceted crystals to give that all important sparkle effect.
Straw Hat
We all know how dangerous the sun can be, causing not only sunburn and heat stroke but potentially skin cancer too. Protecting your head and neck is really important but thanks to a floppy rimmed straw hat, you can do it in style this summer.
Sarong
I swear by my sarong, whether at the beach or near the pool. It provides me with that little extra cover over a bikini for a touch of modesty. Plus is helps to protect me from sunburn too. This season the in-trend for sarongs are bold, floral prints. Think red, orange and yellow tropical flowers reminiscent of Hawaiian shirts.
So whether you're staying in the UK this summer or jetting off to warmer climates, make sure you have these three summer essentials to hand.