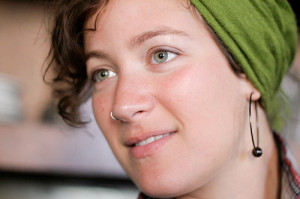 Now you might think that scarves are reserved for winter wear but one of the must-have fashion accessories this summer is the scarf. I'm not talking about a thick, woolly scarf here but a light, sheer scarf and to achieve this season's hottest look, bright, tropical inspired scarves are key. The scarf is a versatile piece of your summer accessory collection and here are three ways in which you can wear a scarf this summer for a fashionable look.
1.       Around Your Neck – your summer scarf can be worn around your neck in one of two ways. The first is to wrap it around your neck and then tie it into either a bow or knot at one side. This creates a very Parisian look and is ideal for a day in the offer. For a slightly more casual look, wrap the scarf completely around your neck once in a loop and then leave both ends hanging down at the front for a more bohemian look. I find that a scarf around your neck looks great with your hair either up or down and looks especially good when worn with dangling earrings too.
2.       In Your Hair – the look last winter was for wide crocheted hairbands come ear warmers so it's hardly any surprise that this look has carried over to summer, but obviously the woolly crochet has been replaced by the sheer summer scarf. To achieve the look, simply place the middle of the scarf in the nape of your neck and then pull the sides up to the top and tie in either a bow or small knot. If there is excess fabric hanging down, pull the ends back around your head and tuck into the fabric further down for a more defined look. Again this look can be worn with your hair either up or down this season.
3.       Around Your Waist – as with the neck, there are two ways in which you can wear a scarf around your waist this summer. The first is to thread the scarf through the belt loops on your denim shorts, tie in a knot at the front and then run the excess back through any loops and tuck inside the scarf belt you have created. The second way to wear your scarf around your waist is to wear it over your bikini or swimming costume as a sarong, depending on the length of your scarf.
Any of these looks will allow you to wear the trend of the season with style.