I've seen many of my friends go out with guys for months or even years at a time. Each relationship is completely different and each of my friends is unique in their own special way but after one of my friends recently split up with their long-term partner I noticed a pattern in their new found singledom – the first thing each of my friends does is get a brand new hair style. Then it occurred to me that in the past I have done exactly the same thing. It got me thinking about why we do this.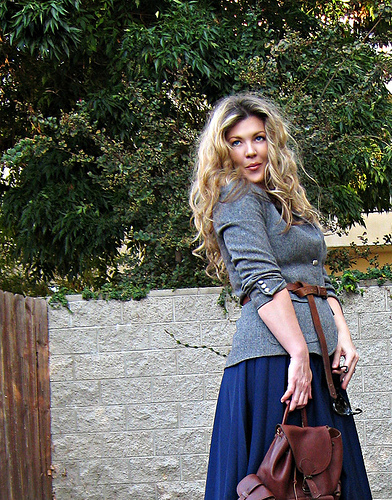 The answer is simple – it's a way for us to take control of our lives and reinvent ourselves.
For people that have been in a long term relationship, their new hairstyle is often a complete change for them. I've seen friends go from ultra long locks to short bobs and those that started off with short hair styles get a whole new colour, from brown to blonde and even in one case pink!
Those who have been in more short-term relationships don't tend to opt for such drastic styles with perhaps a few inches off the length, a subtle new colouring or highlights added.
Whatever the reason behind all these changes, I think a brand new hairstyle can feel liberating, whether it is is triggered by the end of the relationship, the end of a job or for some other reason. For those looking to reinvent themselves this spring, why not go for one of the latest looks when it comes to hair – long, naturally wavy locks. For those with long hair already, a simple twirl of the curling tongs will suffice whilst those with shorter hair might want to consider the benefits of clip-in extensions.
Image Credit: Love Maegan