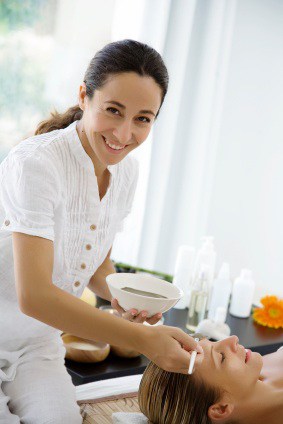 Becoming a self-employed therapist is a very popular way of gaining more freedom within your career. You have to ability to be able to work when you like, charge the prices you would like to, and cover the areas you wish to work. Although setting yourself up can be pricey whilst getting your equipment together, compared to opening a salon your overheads will often be a lot less being mobile. There are a few simple professional steps to take to make sure you set yourself up professionally and effectively.
Qualifications:
You need to be qualified in everything you are going to be offering for clients. For example, if you're considering offering pedicures but only have a certificate for manicures, then firstly your insurance will not cover you and secondly you will not be properly trained in that field of work, therefore you may lose clients by not being able to do the treatment properly.
Insurance:
Insurance is a very important step to take before setting yourself up. If you are going into people's homes and offering services for a price, you need to make sure you have insurance. This will cover you from anything from having your clients carpet cleaned after accidentally spilling hot pink nail polish on their cream carpet to anything more serious like nail or skin infections. You can use this link www.nextstepbeauty.co.uk/insurance/insurance and get insured straight away!
Also check with your car insurers to make sure you are covered for carrying your stock in your car during the day.
Register for Self Assessment with HM Revenue and Customs:
Setting yourself up as self-employed with HM Revenue and Customs is something that should be done as soon as you can after starting your business. You can name your business anything as long as it's not deemed as using 'sensitive' words or is already trademarked.
Being self-employed you will be responsible for:
• Your business debts
• Bills for anything you buy for your business, like stock or equiptment.
• Keeping records of your business' sales and expenses
• Sending a self assessment tax return every year
• Paying income tax on the profits your business makes and national insurance
Here is the link to register your self assessment www.gov.uk/register-for-self-assessment
Once you have taken these steps professionally then you can start to thrive and grow your business. Always remember professionalism is very important, whether it's professionally looking the part or professionally having the paper work and being the part! J