Next Step Beauty have today released a new feature called 'Instant Certification'. The company which provides accredited nail and beauty courses through BABTAC and VTCT have added this feature which allows students to download their certificates as soon as they have passed a course.
Daniel Arpels, Marketing Officer for the company said 'This is a major new feature for the company and sets us apart from our competition. Speaking with students this year we realised one of the important aspects of them completing the course was how quickly they got their certificates and are able to gain insurance and start working. In the current economic climate every day a student is not working can be dramatic. We will continue to print and send certificates to our students however this new feature allows the student to get insurance and start working straight away.'
The new 'Instant Certification' feature is tied into the students online portal which is created when a course is booked with Next Step. As soon as the student passes the course and the tutor submits the register the certificate is automatically available from the new tab 'My Certificates'. Students are able to download the certificate, print it and send to their insurer.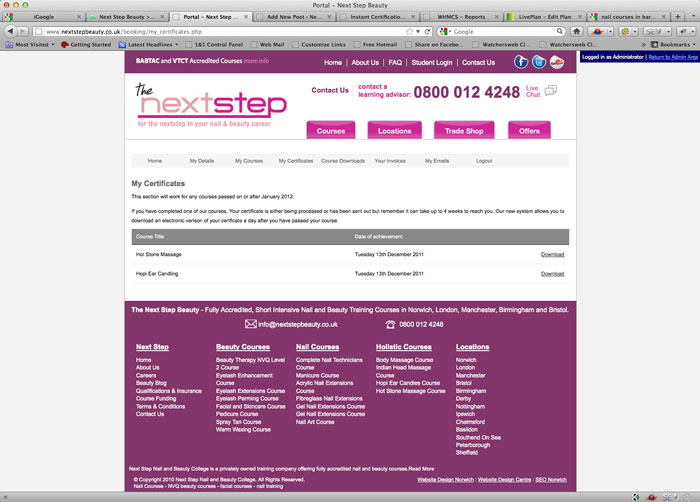 —
Next Step Beauty is a trading name of Totally Beauty Limited and provides accredited nail and beauty courses in 41 locations across the UK. For more information visit https://www.nextstepbeauty.co.uk