To Access the Student Portal – CLICK HERE
The NEW Mobile Student Portal is Here!
Over the past few years we have noticed an increase in the amount of students accessing their students portal through mobile devices and tablets and so today we are delighted to announce the launch of our mobile version of the student portal. This allows students to connect to the student portal and use all the facilities of the main portal directly on your mobile in a clean, easy to use manner. Course manuals can easily be read on the go using your mobile and we know you will just LOVE this update.
What Can I Do with the Student Portal?
Our student portal allows you to manage your account, view emails, download certificates, view invoices and even read your course manual online. We also have further plans to develop the portal with industry news, further educational items, workbooks and downloads!
How Do I Connect to the Mobile Student Portal Work?
When you connect to the student portal on ANY mobile device or Tablet we will automatically redirect you to the new mobile version, you do not need to do a thing!
What Does the Student Portal look like:
Below is just a few screen shots showing how your student portal looks on mobile devices:
The student portal login screen: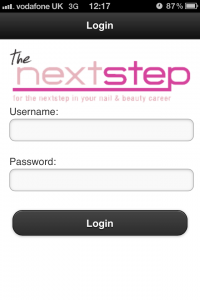 Opening Screen giving you options: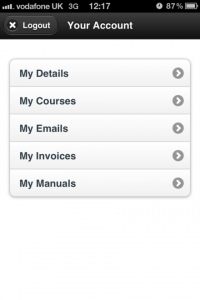 Your course manual displayed on a tablet: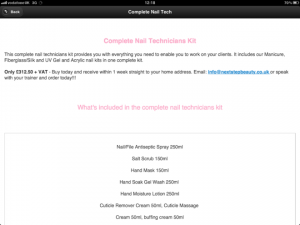 We really do hope you enjoy this new feature and look forward to hearing your comments!
The Next Step Beauty Team x