Next Step Beauty Announce the opening of a new VTCT accredited training centre in the Midlands
Norwich, November 23, 2012:  Next Step Beauty have today announced the opening of a new purpose built training centre in Derby, which will offer the midland region a full range of accredited nail, beauty and holistic courses.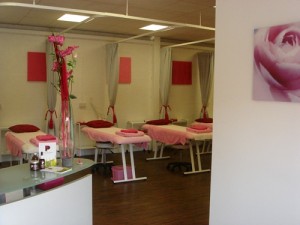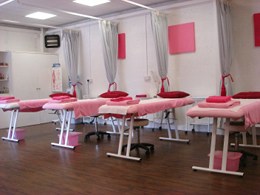 The company have, since 2011, provided a small group of nail orientated courses in Derby however with the announcement of this expansion, students will be able to complete both Diploma and NVQ courses. The most notable inclusion is the full NVQ level 2 beauty therapy course which till now has been exclusive to their spa training centre near Norwich in Norfolk. Other courses which will be available are body massage, facial and skincare, waxing, eyelash extensions and makeup as well as spray tan, pedicure, manicure and other nail extension courses "We are delighted to be expanding our presence in the midlands by offering more courses and we hope to expand the employability of many more students," said Daniel Arpels, Founder of Next Step Beauty.
"We have established ourselves well in the region and with the increase in demand which we have seen over the past few months we believe it's a great time to bring these new courses to the midlands," Mr Arpels continued.
Next Step Beauty management anticipates that with a mixture of both diploma and NVQ courses, the new training facility on Woods Lane in Derby (formally Pinks Academy) will serve as a local hub for the regions students wishing to complete all types of beauty, nail and holistic courses.
Course details can be found at www.nextstepbeauty.co.uk/derby
Notes to Editor:
Headquartered in Norwich, Norfolk, Next Step Beauty has fast become the UK's leading nail, beauty and holistic course provider offer accredited courses in over 40 locations nationwide. The companies' unique approach to the delivery of its courses, which include both online training material as well as practical training days with qualified and experienced educators, has seen it become the UK's leading training provider in its field. The company's courses are accredited with BABTAC (British Association of Beauty Therapists and Cosmetology) as well as VTCT (the NVQ standards). Among other achievements, in 2012 the company became an Habia Member School (Habia is the government appointed sector skills body and industry authority for hair, beauty, nails, spa therapy, barbering and African type hair.)
For more information about Next Step Beauty visit: www.nextstepbeauty.co.uk