Thanks to films and tv programmes, one of the first things that comes to mind when someone says 'beauty treatment' is body massage. Whether the characters are having a gossip or relaxing after a stressful day, everyone seems to scoot over to the salon and get themselves a massage.
So for any new beauty business, it's important to offer a diverse range of treatments –including massaging. So get your aromatherapy oils and a comfortable treatment bed and read ahead to find out why you should be offering body massage.
Popularity
Body massage is pretty popular when it comes to expectations of a beauty business. In fact, it's actually in the top ten treatments that beauty salons provide, along with waxing and pedicures.
Very Little Cost
Unlike nail treatments that will need a lot of stock keeping for changing colour trends and styles, body massages have very little cost.
Whilst some customers may be willing to pay for a long massage session, the tools needed to provide the service are very limited. A few lotions or oils, and a relaxing mix of music and you're good to go – so it's a great cost effective way to gain a profit.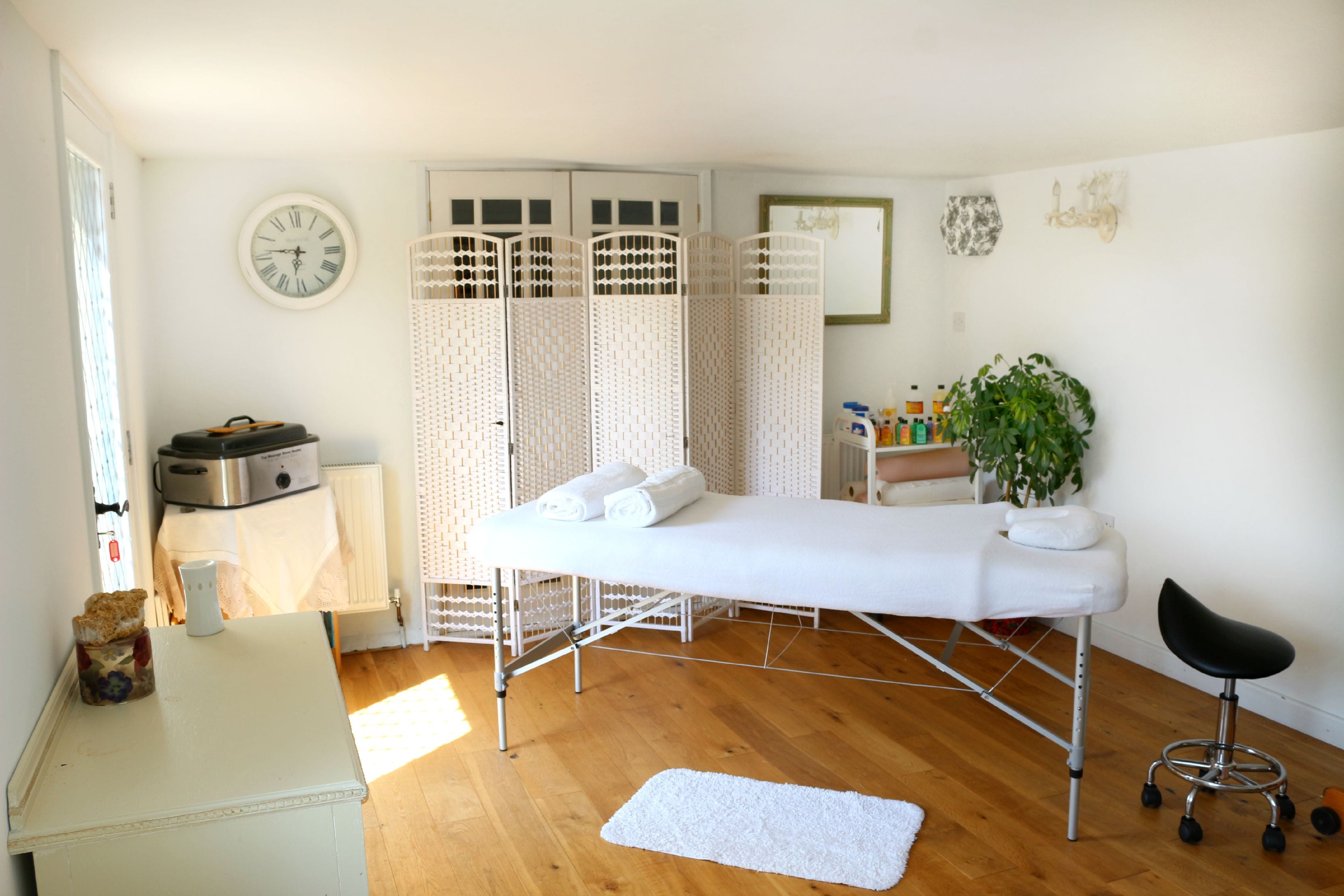 Flourish Therapy
So Many Benefits
Of course, it's not all about the business and professional approach: Body massage has so many benefits for the customer too!
Not only does body massage help with creating a more relaxed mindset  it has often been proven to reduce the symptoms of Anxiety, stress and Depression – all of which are ever-increasing issues for adults today.
It can also help increase energy levels, enable better sleeping and gives the client some escapism from the hustle and bustle of their everyday lives – which again helps to relieve stressful symptoms.
Of course, massage has always been known to help with stiff and aching joints by increasing blood circulation around the body. This is ideal for anyone seeking a little help getting back on the right track after an injury or laborious occasion.
Versatility
If your new business is set up offering a huge array of services – from nails and waxing, right through to massages – you're instantly more likely to gain a good reputation in the local community for your versatility!  More people will be interested to try out your services for themselves, and in some towns, you might be the only person offering such a vast range which includes body massaging.
Ideal for Gifting
Moving back to the business head approach, unlike many other beauty treatments, body massage is one of those things that people are likely to buy for their loved ones as a gift. We all know someone who's feeling a little stressed and could do with some total down time and selfcare – so body massage is the perfect gift. By providing the chance for clients to experience your services, as well as being able to purchase the treatment as a gift, you're able to diversify your business and perhaps gain a few extra clients along the way.