Are you starting or looking to start a beauty business – but you also have a family to take care of? Maybe you're a stay-at-home mom looking to own your own business or maybe you're looking for a change in your career to have more control over your life. You're probably thinking: how do you balance launching and owning a successful beauty business while also caring for your family?
Below you'll find six realistic, practical ways to prioritise both your business and your family: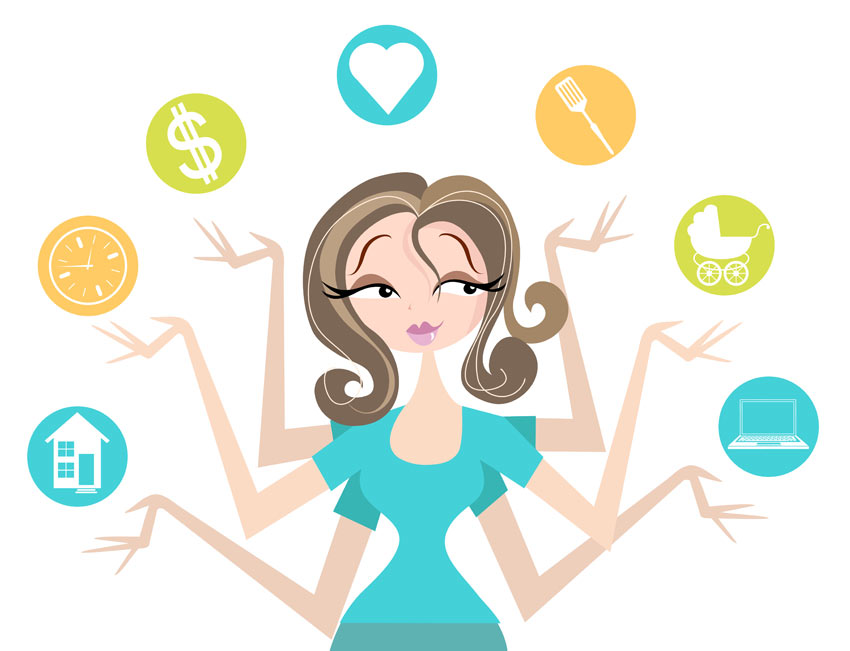 Hire and delegate
The most important thing you can do with your business is to hire employees. Don't try to do everything yourself. You're capable of doing it all, but you shouldn't do it all. If you try to undertake all the stresses of a new business while also balancing your family life, you'll get bogged down. You won't be able to function in either sphere.
Partner or hire people and delegate work. You'll still be around to run the place—you're just getting help to do so. You can have it all—but having it all doesn't mean doing it all.
Set a schedule
Set a strict schedule for yourself that balances your business and your family. Make business colleagues and family members aware of the schedule so that they know when you are and are not available to them. Be careful not to overwork or underwork based on the requests of your business or family.
Be reasonable. You don't need to do 8 hours at home and 8 hours at work every day. If you know that your son is going to have three soccer matches that week you want attend, plan to work extra hours on the days he does not have the matches. Organise your week in advance and stick to the plan.
If you see a schedule written on your calendar and those around you hold you responsible, you are less likely to favor or neglect one area.
Stay Focused
Although easier said than done, try to consistently stay focused on what you are doing. When you at work, don't think about your children. When you're at home, don't think about work. Forbes found that 89% of people report being distracted at work because of the Internet, coworkers, thinking about other things, or answering emails. The average length wasted is between thirty minutes and two hours per day. Imagine wasting ten hours per week simply thinking about home while at work and vice versa.
Focus on being present. You will get more done if you push out the distractions. You have created a set schedule, so make the best of it while there.
Own Your Hours
You're the boss, so you can build your business around the schedule that best works for you. Knowing that you can be home for your family makes starting a business less stressful. If you want to be home from 4pm until bedtime, you can be. If you need to be home in the mornings, you can do that too. Create a business plan around what your home schedule looks like.
For example, you could consider opening a mobile salon, since they are often by appointment and offer flexibility. There are other solutions to create flexible hours as well, like hiring managers for hours you are not there, offering incentives and discounts to clients who come during your preferred hours, and more.
Be the boss and own your work hours, so that you can be home when you need to be.
Set Goals
Set concrete seasonal, monthly, weekly, and daily goals. What do you want to accomplish today that will get you to where you want to be by the end of the month? What do you need to do this month to finish out the year strong? Use goals to ensure you are not neglecting your business or overstraining yourself.
If you are not reaching your goals, there are two questions to ask: Are you not focusing enough energy at work? Are you trying too hard to reach unrealistic goals and hurting your family life in the process?
You may want to work with a coach or talk to your support system to help set reasonable and developmental goals that you can stick to.
Take Time For Yourself
Notice that the only thing we've been discussing is how to balance work and family. What about me-time? Taking time to care for yourself is just as important as caring for your business and your family. If you get run down, everything else falters as well.
It is important to take time each day to do something you love. Of course you love your business and your family—but what is something that grounds you, resets you, and makes you happy? Maybe it is going for a walk or reading a book or playing with your dog. Self-care is invigorating, nurturing, and helps you stay motivated, which benefits both your business and your family as well.
If you follow the six steps above, you'll structure your life and set a focused schedule. You'll be present at work, with your family, and with yourself. You'll truly be able to have the best of both worlds without either side suffering.