How to Find New Clients
Starting up your beauty business can be pretty exciting; with friends and family paying you to do what you love best, there often feels that there's no down side to the business venture! But, when trying to grow your business, you'll have to find new clients that don't necessarily have any relation to you currently, and that's when you'll need to start finding new ideas and marketing strategies to get newbies through the door.

Beutifi
Friend Referral
Having pre-established clients refer you to their friends is one of the simplest ways to find new clients. Word of mouth has always been the most powerful advertising tool, as we all trust the opinions of our friends! Most of us will choose to go to a nail salon with a friend and both get treatments done at the same time, so we can natter away throughout the pamper time.
So a friend referral scheme will help clients bring new friends to your service – and offering a discount for their work will give them plenty of incentive. It's nice to offer a small discount – perhaps 10% to clients who find you new business as a gesture of appreciation.
Get Involved Locally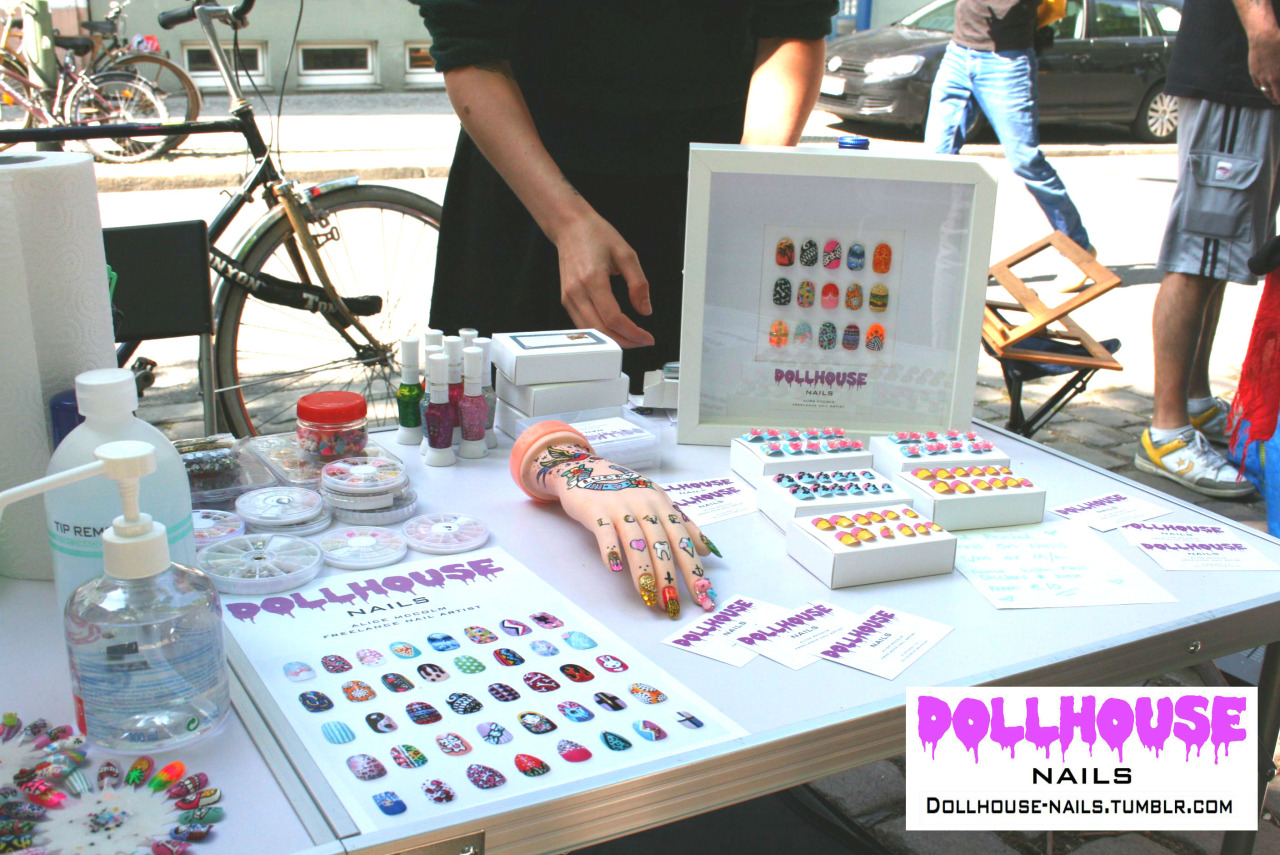 Dollhouse-nails
Starting small, getting involved with local activities within the community will help get your name out there and people talking about your services. If your town or village has a monthly fare or market, you might want to set up a stall showing off your work and even promote an introductory offer for everyone who visits the stall on the day.
Alternatively, paying for a slot in the local magazines – which tend to run entirely on funding from selling advertising – to show the community that there is a new business around and you're ready to take them on!
The last idea for getting involved locally would be to collaborate with other businesses. There's nothing to say that you can't ask to advertise your salon in hairdressers and other similar businesses. By advertising here, you're working together to let potential customers know that a whole range of treatments are available in the area. You can also advertise their businesses at your salon – making the working relationship a two way thing for success.
Facebook Groups and Online Bookings
There are so many local Facebook groups now that it would be silly not to use them as a free advertising platform. You can advertise your services to people who may not know you and offer online bookings to save people the hassle of having to find your business in the town.
Online bookings is a service that so many small beauty businesses are benefitting from nowadays, it means clients can go away and find out when they're free and book appointments themselves – preventing a lot of missed appointments and lost profits.
With each idea, there'll be a ton of ways to find new clients that'll pop in to your head. Advertising is the time to have a little fun with the business and find what suits you best!