Creating a Facebook page for you beauty business is easy… Gaining a following is tricky.
Friends and family on Facebook will kick-start your online marketing venture for your new business, but in order to first create your new beauty business Facebook page, you will need to go the drop down menu at the top of your new feeds and click 'create page'.
After the basics are done – writing a little bio, providing opening times and adding images of your work, it's time to get creative.
BRANDING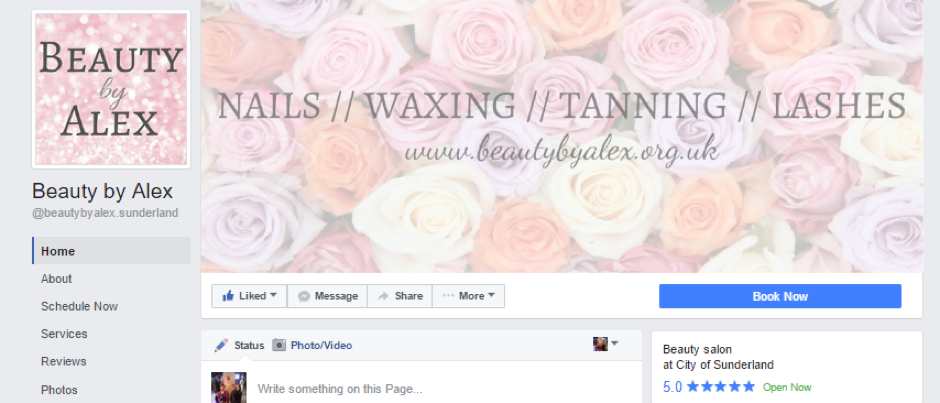 Beauty by Alex Facebook
To attract new followers to your page, you'll need a logo or branding image to make it resemble a real business page.
A logo could be your business name filtered on to an image of pretty nails, your initials in beautiful typography, or anything you've already create in your head.
Once designed, save your logo in the highest resolution, and upload it as your page's profile image / cover photo.
Having a logo means you're much easier to find and identify online! Plus, you can offer any clients who come in for your services a few logo printed business cards to hand out to their friends.
INVITATION
Once the basics are done, and have uploaded a little content, you're ready to start inviting people.
Start by inviting anyone you've already worked with to like your page, as well as friends and family!
Within minutes of inviting your nearest and dearest, you'll see a few accept! Then it's time to open your business up to those acquaintances we all have online and invite them to like it too.
Note: Thanks to Candy Crush and FarmVille requests really grinding on everyone's teeth, some people turn off notifications for game and page requests. Because who wants to wake up to the request to gift a virtual cow?
In this case, they won't receive your request, so it may be an idea to send out a message to everyone with a link to the page.
CONTENT
Slowly and surely, you'll need to post content to keep people engaged and your Facebook page up to date.
New Facebook settings mean only those followers active on the page will receive updates from you on their news feeds. Which will be bad in the long run when hosting giveaways or offers.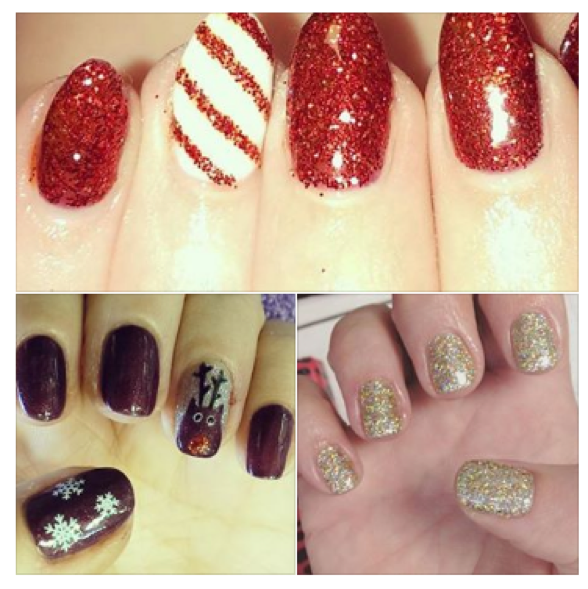 Beauty by Alex
Therefore, you might also want ask people to like your content so that you'll appear on their feeds.
You could also share your page from your personal profile to call action to the masses! It will help to share any content to both your profile and business pages so that people can connect the two profiles.
A Facebook page works just the same as a profile, and should be consistently updated! Friends and clients can tag your page when uploading images of their nails and beauty treatments which will attract readers from elsewhere to your page.
Facebook is a great, simple and free advertising tool for small businesses and will open up plenty more recognition for you as a beauty therapist.