Male Beauty Audience: What should you be offering?
Diversity in the work place is as important for beauty services as it is for office employment. Offering services that accommodate for absolutely everyone is crucial for getting ahead in the industry at the moment.
Whilst most men want nothing to do with the beauty regimes of their partners and friends, there are some that may take an interest or love to treat themselves every now and then too.  92% Men in their 20s agree that their personal appearance is important to them, and 75% of men see maintaining personal appearance is a sign of respect.
Being able to provide male beauty services will give you that edge your company needs. The important thing is to not over think it; keep it simple and you'll succeed.
We've found a few services you could offer to the men in your life and their friends to get your male beauty salon kickstarted and on its way to success.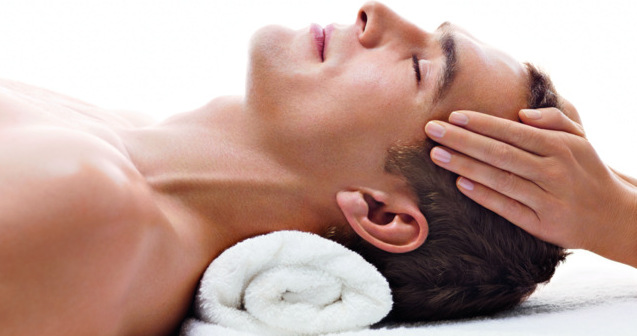 Facials
Like facials for women, a facial will combine a number of massages across the face, whilst using skin friendly creams. Men suffer from skin problems as much as girls. A facial can rid anyone of acne and oily skin.
Most men say they will not use an anti-aging cream, therefore a facial might be their next option to close their pores and get rid of a few wrinkles.  They might also experience the pain of ingrown hairs on their face after shaving, so soothing the skin and massaging the hairs out will make them feel brand new again!
Dependent on the treatment they're looking for, the facial could cost from $20-$50 and would include a number of luxury products.
Tanning
A spray tan offers men a healthy glow that hides blemishes and spots – particularly on the arms and back. Not only this, but a tan makes teeth (and white shirts) appear whiter – what more reason do you want?  Whether it's going on holiday, or for a big night, men may want just a little extra colour.
A little colour helps to enhance a guy's muscle lines and has a slimming effect on the body as a whole. Not to forget that a spray tan has much less risk than sun beds.
Waxing
Offering waxing for men in your salon can give them a boost of confidence. There's much less stubble and no five o'clock shadow. Waxing defines the shape of muscles, tattoos and gives a smooth, sculpted look.  For the athletes, waxing will keep them streamlined for competition. These are all things to use as pointers when marketing your services to the boys.
Manicures & Pedicures
You might not notice often, but men take pretty good care of their nails. Whether it's cleaning the muck out, or clipping them with their nail scissors, it's probably on the top of the list. Social standards don't really lend themselves to guys wanting to complain about an ingrown toenail or the state of their nails, but offering this service and featuring a cleanse, tone and moisturise option for the hands will definitely get them interested in finding out more about your services.
A simple file and exfoliate for the hard skin around the fingers will work wonders for the worker's hands.
Deep Muscle Massage
After hitting the gym, or winning at the big game, there'll be nothing better than a deep muscle massage. Athletic guys may not have the physio facilities available to them, and will look elsewhere to help the muscle healing process. That's when your services will appear and you'll gain a new regular customer!
A deep muscle massage would require no extra equipment or products than a women's massage, so there's really no reason not to add it to your services. Plus, unlike some beauty treatments, muscle massage is definitely one they'll be telling their friends about!
There are several varieties of massages that men can benefit from, just like women:
A sports massage can aid athletes by getting rid of muscle knots and aches. It reduces fatigue and boosts athletic performance.
Mud wraps are for a little more of a pamper. They'll relieve stress in the muscles, rid the body of tension and soothe the skin.
Scalp massages are ideal for easing the stresses of the modern world. They're designed to alleviate the tension in the head.
Eyebrow shape and tint
Not all men want the caveman look, and often look to salons and barbers to help shape their brow. For fair haired men, the tinting treatment might be exactly what they need to gain their confidence back. The treatments are the same for men and women, and shouldn't be labelled as one or the other; everyone deserves to feel good and if that's through a killer brow, then nothing should stand in their way.
As you can see, the treatments for men and women overlap pretty frequently, and there's no real need to buy different products. Therefore adding male services to your treatment list broadens your target audience without any extra cost. There's really no downside to providing unisex treatments, and you'll be sure to reap the benefits within a matter of weeks.