Marketing your beauty business, regardless if its a high street beauty salon, spa or mobile beauty therapy business is the key to its success. There are many ways to market your business from conventional offline strategies like leaflet dropping, newspaper adverts and magazines to networking events and of course word of mouth but there is no better way then online, after all its probably the way you found us at Next Step Beauty. The way people research, find and purchase products and services has changed. Over the last 5 years, more and more people use search engines like Google, Yahoo and Bing to find products and services and your business needs to be there, at the top, driving qualified traffic to your website. So what happens if you haven't yet took steps to get online? Here is a brief understanding of what you will need:
1. An engaging website:
The first step is to get a website which not only tells users about your services but also why they should come to you. Include testimonials from clients, before and after shots and make sure you tell your users why your treatments are so wonderful. Don't waffle on, keep your pages short with just the details your potential new clients need to know. No one likes to read pages and pages of writing. Make the pages engaging and watch your new clients flood through the door. If you haven't got a website we recommend the Website Design Centre who offer affordable packaged websites.
2. Marketing your website online:
So now you have the website, how do you get search engine to find you and then list you on their results. Well this is a very skilled trade and you should take search engine optimisation advice. Just putting a website live is not enough to make sure it will be listed.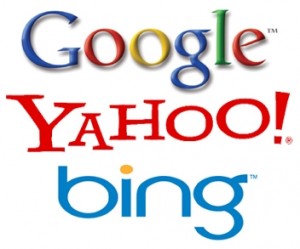 3. Converting traffic into sales:
Once you have visitors to your website the next key is to make sure you are converting the traffic into tangible sales or collecting data. You can do this but make sure there are clear buying signals or your telephone number is in a prominent location. Have you thought of adding a newsletter signup box to your website or giving away beauty tips in exchange for the visitors email address? Website conversion services can help to dramatically improve a website return.
—
Remember a website should always be changing, just like a shop window. Keep the website up-to-date with special offers, treatments and news. Keep it engaging to make sure users keep returning and tell all their friends about you!