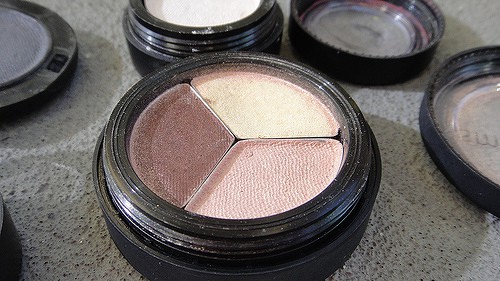 With so many different make up items available, it's sometimes difficult to know what to buy, especially if you only have a limited budget available, or a small make up bag to stock. So here are the make up essentials I couldn't live without:
Concealer – unless you have a flaxless complexion, you'll need a concealer. I use a concealer stick as they're easy to apply without the mess of a liquids and if you choose one with a green undertone, it helps to relieve redness, ideal for disguising blemishes.
Mineral Foundation – I find that a lot of liquid foundations look a bit caked once they dry out. They're also prone to blocking pores. I therefore always use a mineral powder foundation. Depending on the brand you buy, they usually have light shimmering particals which are great for brightening the skin too. I recommend applying with a large brush for a blended finish.
Volumising Mascara – if you want to achieve the fullness of false lashes without the hassle of glue, use a volumising mascara.
Brown Eye-shadow Trio – if I have to choose just one colour for eye make up, I'd choose a brown trio pallet . Brown tones are flattering for both day and night and help you achieve that natural looking finish. Apply the lightest shade across your lid and right up to your eyebrow. Then apply the middle shade to your entire eye lid. Finally use the darkest shade in the outer corners and blend everything together.
Black Eye Liner – I prefer black eye liner and find Avon Glimmersticks are easy to apply and long lasting. During the day I apply eye liner to just my top lash line but at night I apply to my lower lash line too for a more dramatic effect.
Conditioning Lip Colour – I use a conditioning lip colour in a dusky pink which softens and moisturises my lips whilst applying colour.
Clear Lip Gloss – I use clear lip gloss to rejuvenate my lipstick throughout the day.
If you have those seven make up essentials in your make up bag, you're covered for every eventuality.