The BBC Children in Need Appeal Night takes place every year in November and tonight is the night for 2017. The Appeal show is a whole evening of entertainment on BBC One with celebrities singing, dancing, and doing all sorts of crazy things to help raise money.
There are also plenty of one-off specials of your favourite programmes, which in the past have included Doctor Who, Strictly Come Dancing, The One Show, EastEnders and much more!
Before we get to BBC Children in Need Appeal night, there is plenty going on around the UK. You can get lots of tips and ideas on how to get involved, including how to organise an activity in your local area, or there is plenty of fun stuff going on for you to take part in so there's something for everyone.
To celebrate Children in Need, we thought we would do a quick nail art design in the office: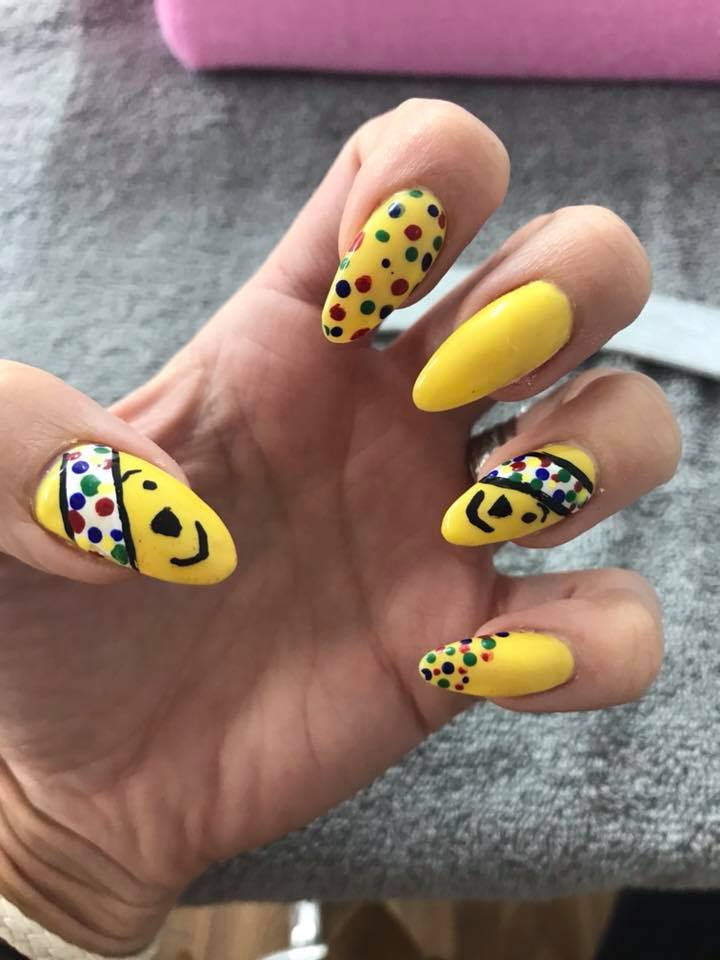 We also had a look through the internet and found a few other simple designs we liked. Below is just a small selection of the many ways you can get involved!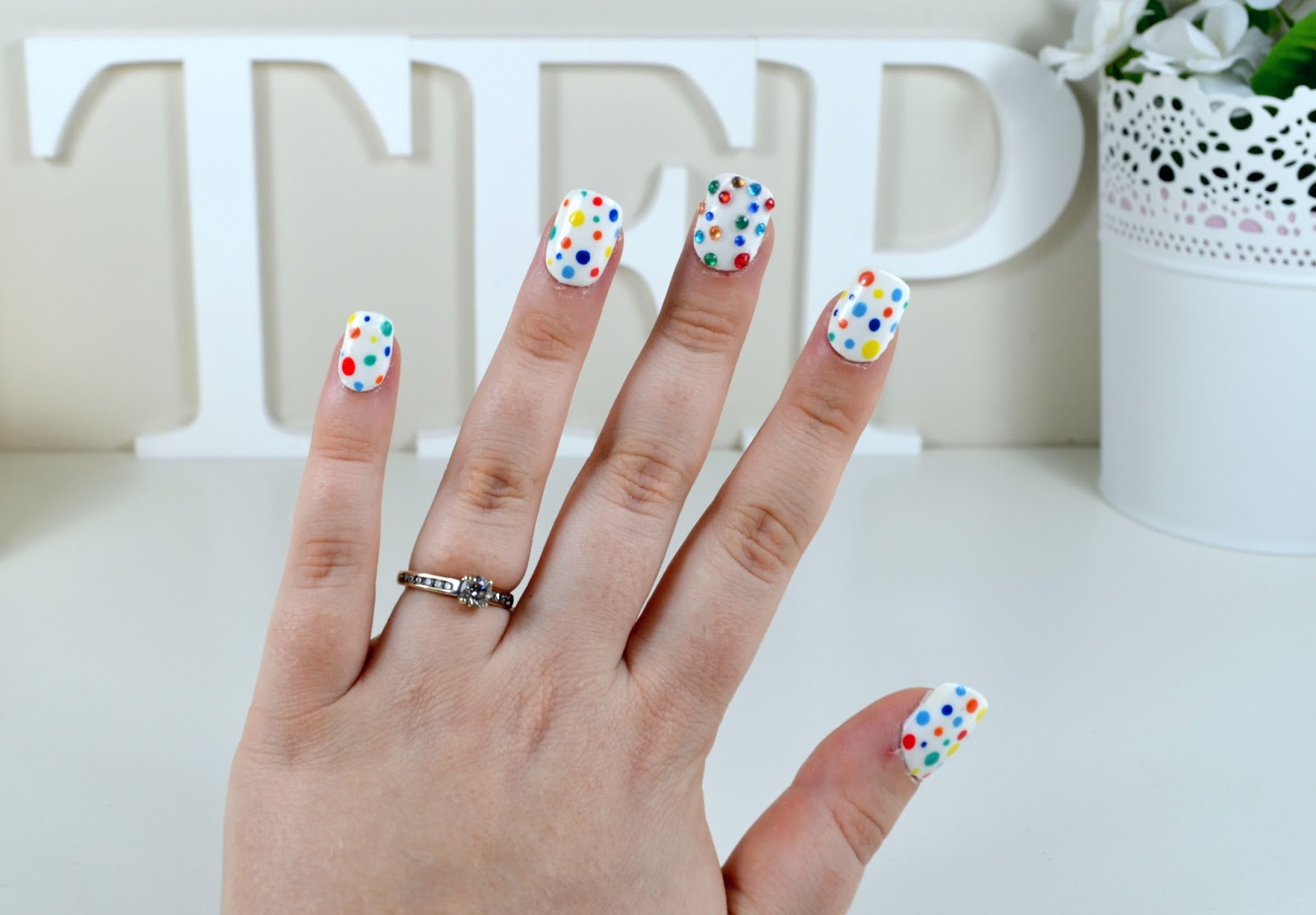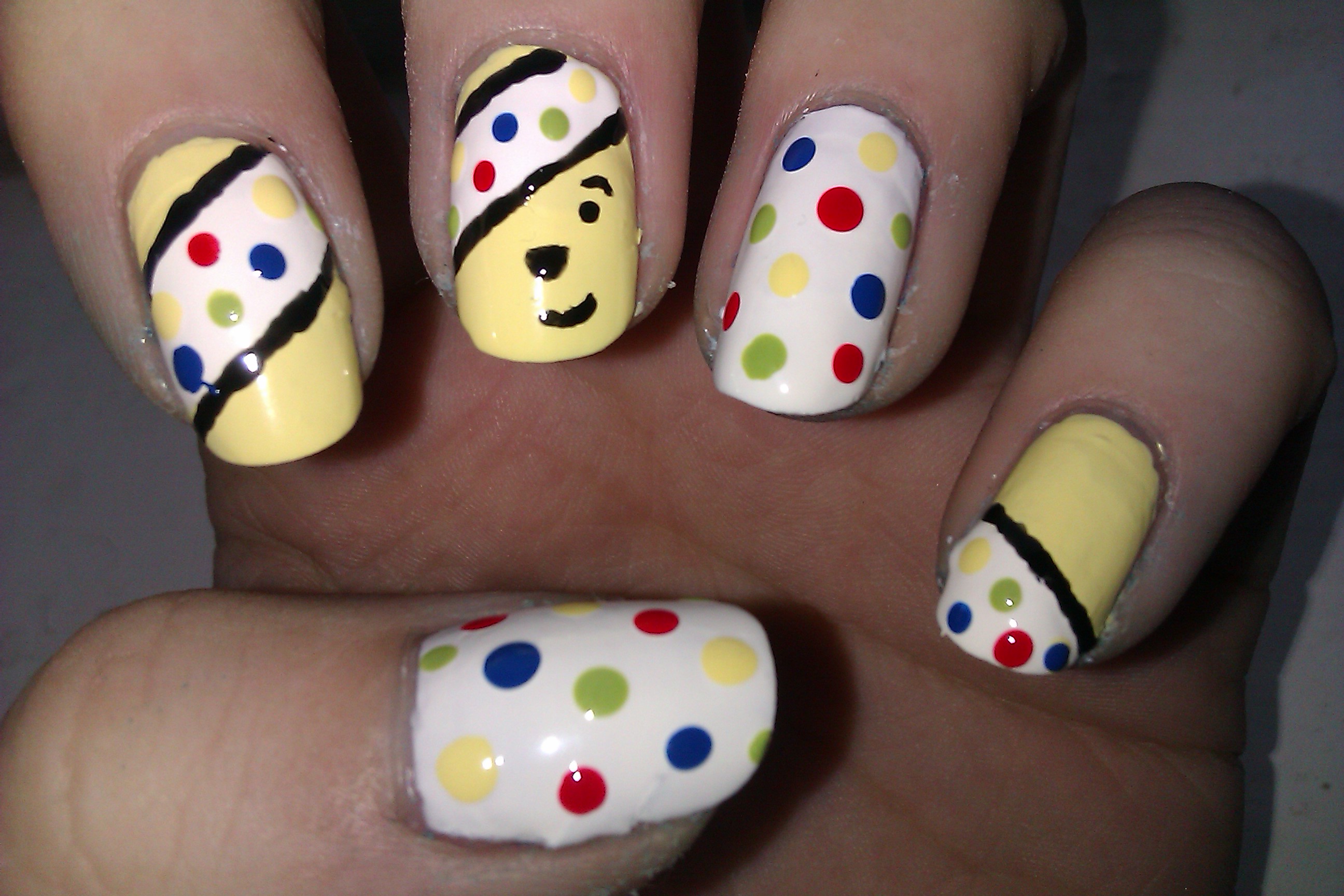 Want to have a go but need a little more inspiration? Have a look at these designs here
As always we would love to see your work and creativity so why not upload to our Facebook! Visit our page here