The Polish Pro Collection From NSI Nails
The Polish Pro Collection From NSI Nails
When it comes to offering your clients nail colour, you want to offer them an extensive range of colours, as well as long-lasting durability. This is what the brand NSI Nails offers its nail technicians in their revolutionary Polish Pro Collection. Read on to find out more about the brand itself and the popular Polish Pro Collection.
About NSI Nails
NSI Nails are committed to offering nail technicians high quality products through innovation and testing. The brand began life in the late 1950s by producing polymers, monomers and other nail enhancement products to professionals. One of only a few professional UK based nail brands, NSI Nails today offer a wide range of specialised nail products at competitive prices, allowing to you create stunning nail art on your clients from flat colour to shimmers and glittering designs too. Amongst their range of product lines is the Polish Pro Collection.
The Polish Pro Collection
NSI Nail's Polish Pro Collection has been designed with professional nail technicians in mind and offers easy application, a great choice of colours and simple, quick removal too. Chip, peel and fade resistant, the nail colour lasts fourteen days and is quickly cured using UV light. The Polish Pro collection includes a wide range of colours which are split into different collections for ease. The first collection is the 'Classic Collection' which includes timeless shades like Crimson, Dusty Pink and Cappuccino whilst the 'Bright Nights Collection' features more eye-catching colours such as Limelight which is a vibrant green shades, Hot Orange and bright Lemon Twist. The 'Gala Collection' has a shimmering finish and includes green based Dirty Martini and Black Tie Only whilst the 'Resort Collection' features green, pink and golden glitter polishes. Other collections, offering yet more popular colours, include the Royal Wedding Collection, Sweet Dreams and Weekend in Sedona.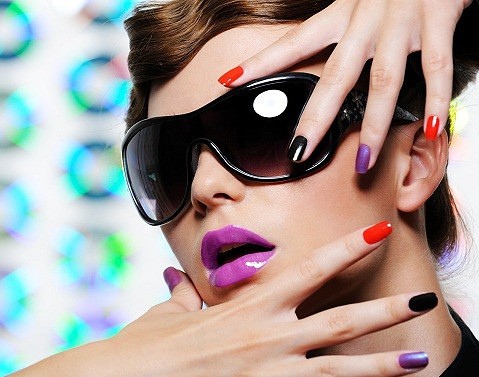 Award Winning Brand
NSI Nail's have won a number of international awards for their products. Amongst them is the Award for Product Excellence that they won at the Uroda Trade Show in Poland, reflecting the brand's commitment to high quality products and innovation. NSI Nails also won the 2010 Nail Reader's Choice awards in the category of 'Favourite Gel Colour' as well as many of their products making it to the top five in other categories too. These awards amongst others that NSI Nails and the Polish Pro Collection have won supports the brand's position as industry leaders.
Continually striving to offer new products, great new colours and tools especially designed to make the life of professional nail technicians easier, it's no wonder that the Pro Polish Collection from NSI is such a popular choice for salons.