We are pleased to announce the launch of our new Easy Learning Portal – V3 which will be going live on the 1st December 2020 at www.onlinetrainingportal.co.uk
The student portal has been completely redesigned from the ground up to continue to provide a world-class learning environment with a fresh new modern feel.
"Over the past 9 months we have seen a massive increase in students opting for our online and virtual classroom courses so it was the right time to re-look at our offering" Said Scott Mardon, Director. "We started with a blank page and knew the areas we wanted to improve. The first was speed, making education fast is a key goal, then we looked at the way in which we support the students virtually and finally wanted to build something that was future proof, that we could use as a foundation to build more and more features into over the coming years. We have a lot of exciting developments coming, this really is just the start."
Here is the brand new dashboard available to students in the new portal: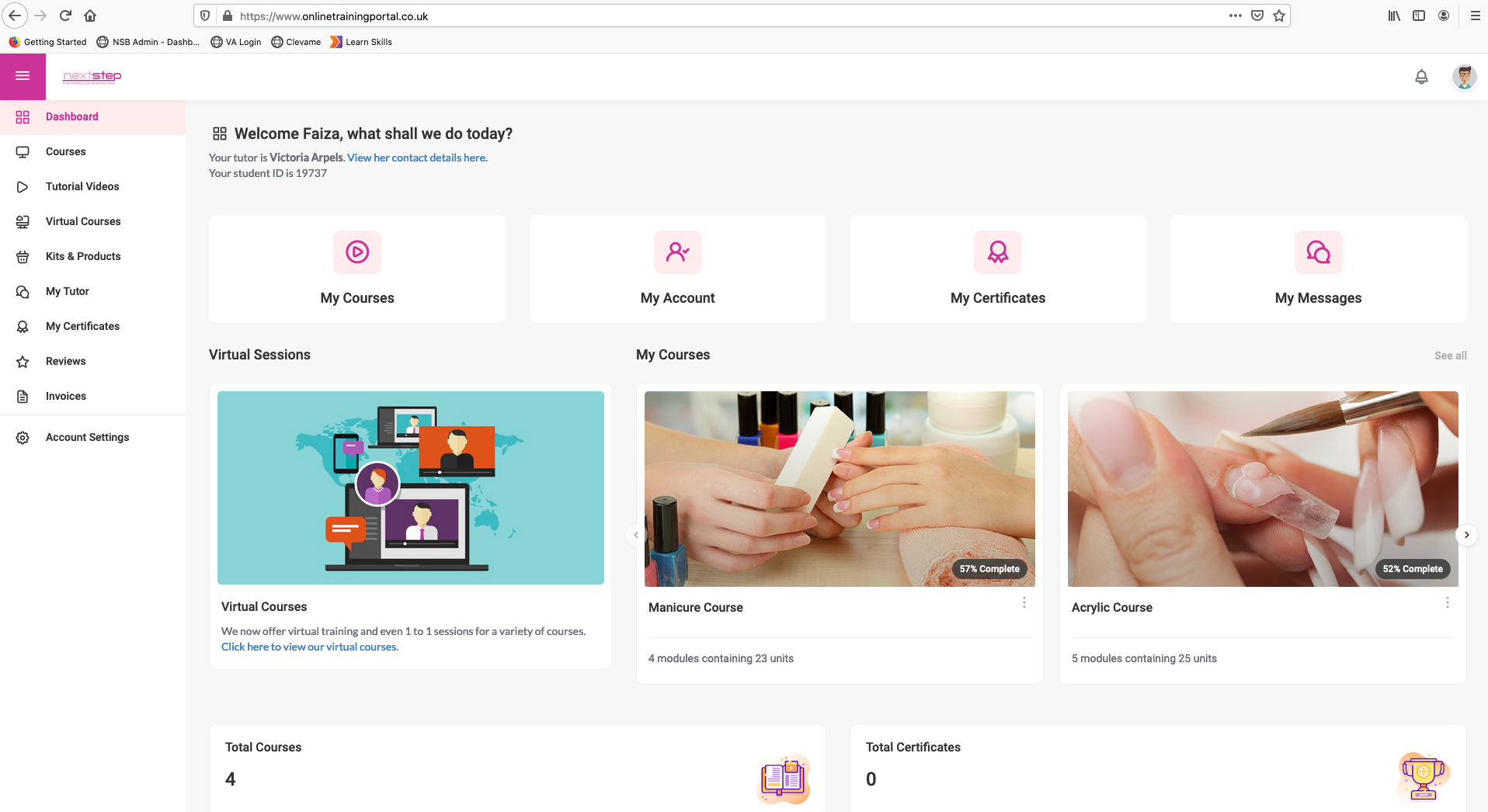 Here is the new layout for online training material and courses: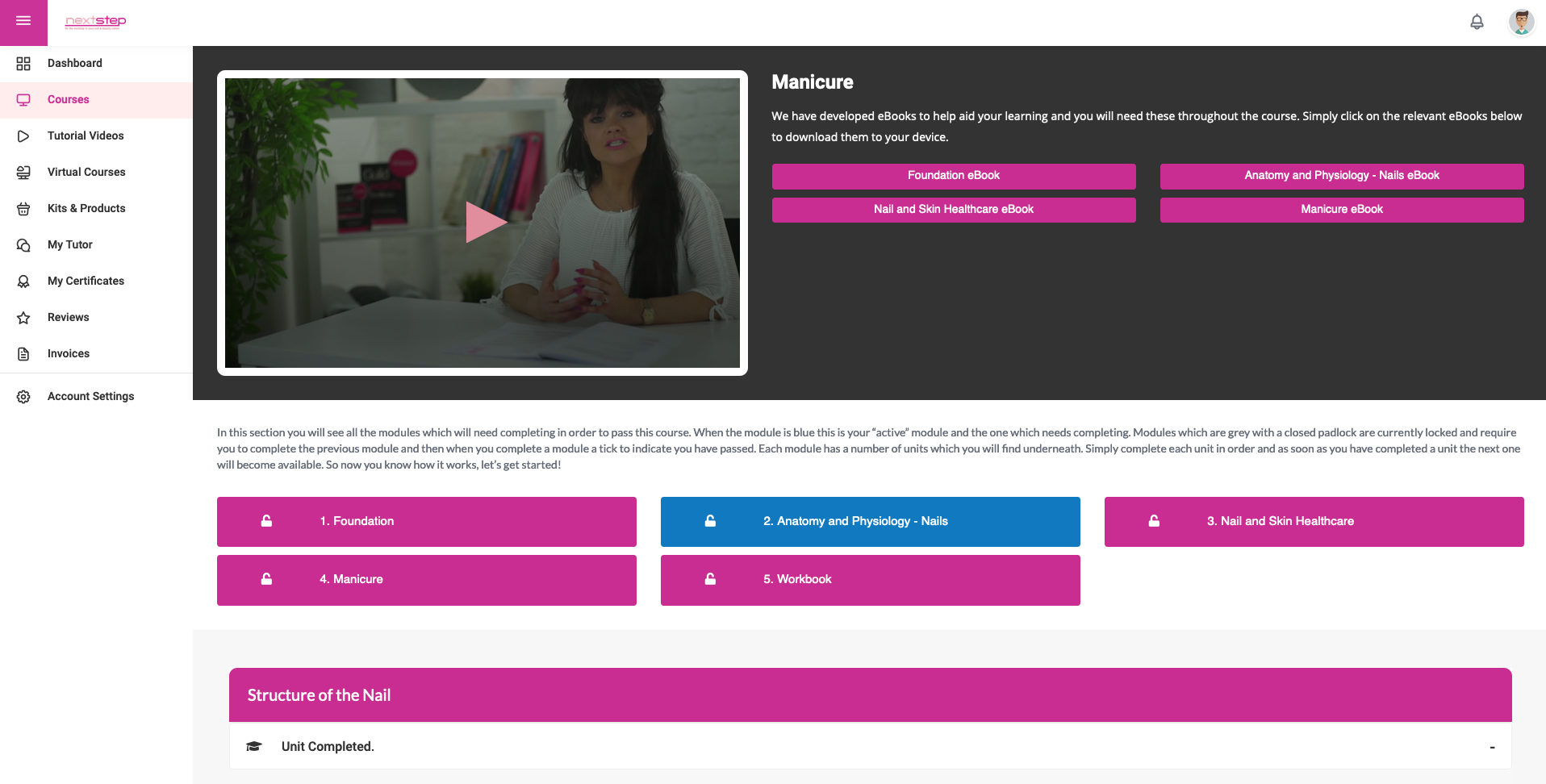 Our Virtual Courses which have become very popular this year have seen an overhaul too: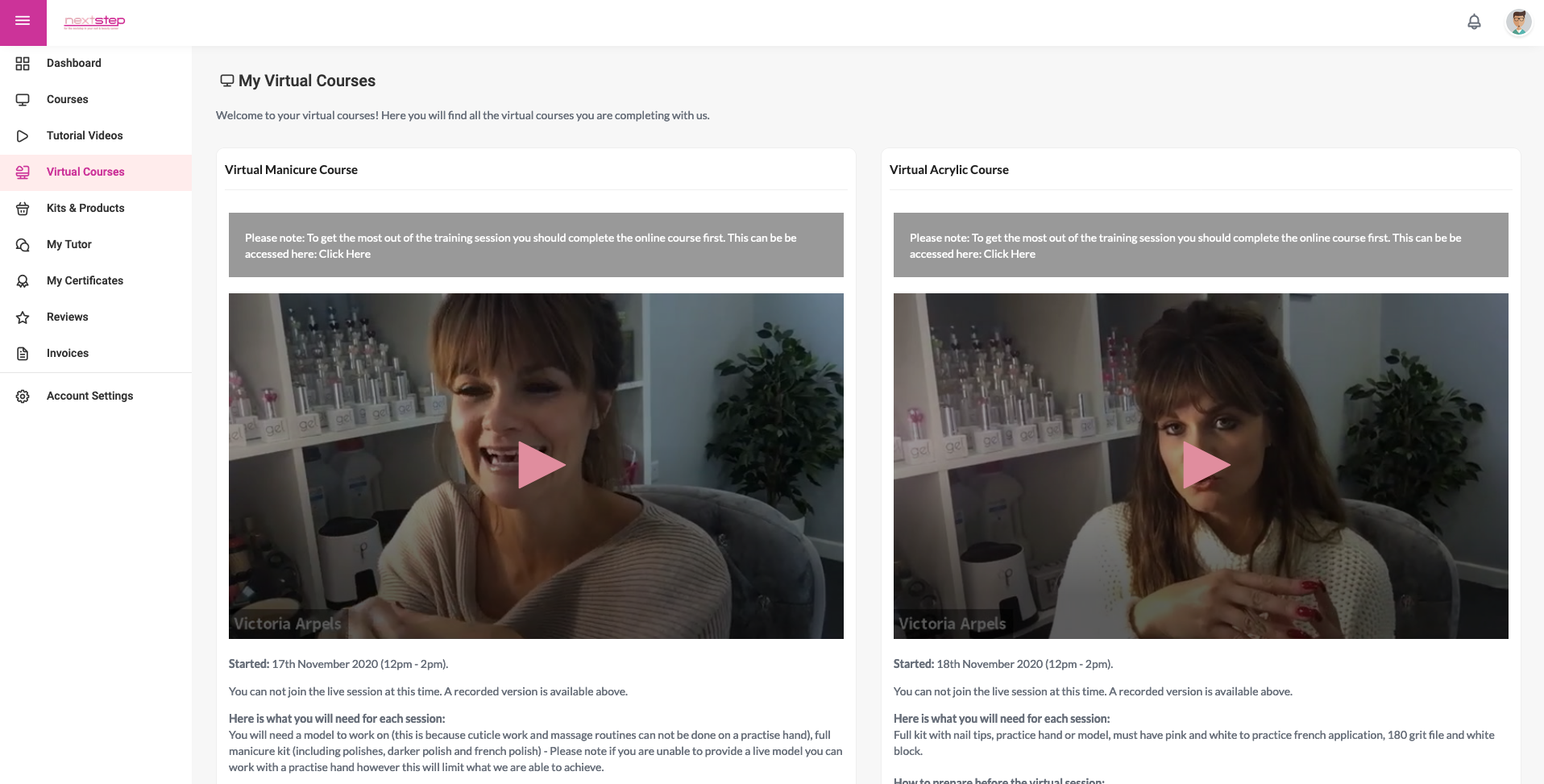 Speed
The new student portal loads instantly and is up to 20x faster than the previous version. Courses are quick and easy to load, allowing students to upload evidence and have their work marked quickly.
Communication
Communicating and supporting students both whilst learning and when qualified has always been one of our core values and in the new portal we have made this central to our approach. The new portal allows students to easily and quickly communicate with their tutors. We have also built in a notification facility giving students even more visibility to notifications.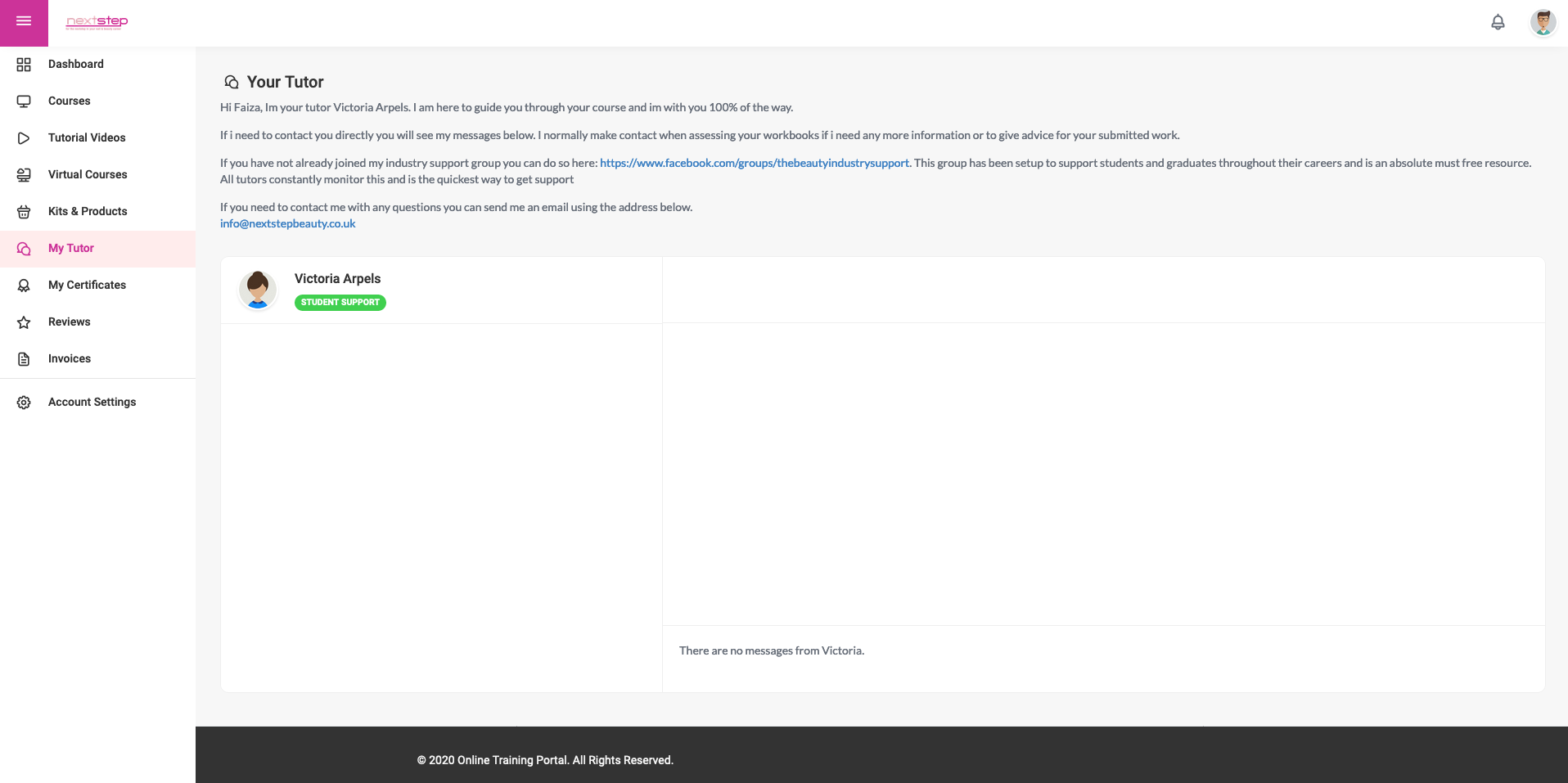 Future Proofing
We see this new release as a great foundation for all the further developments we have coming over the next months and years. The new portal has been designed to allow for future development and we look forward to releasing more and more features soon.
The new portal will be live on the 1st December 2020 at www.onlinetrainingportal.co.uk