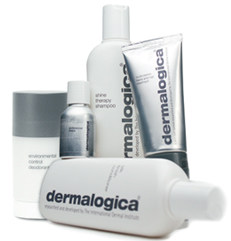 Ageing is one of those things that unfortunately come to us all at some point, some sooner than others. Before you know it the first signs of ageing are upon you and then the panic sets in! But there are things you can do to help the process and blog explains just a few!
Why not start to think about combating the signs of ageing before it approaches?
Much to many peoples disbelief the signs of ageing can begin to appear from as young as the age of 25. The key is to be prepared and to start to use a regular skin care routine from a very young age and then adjust your products according to your skin and age over time.
A basic skin care routine should consist of:
Cleansing
Toning
Moisturising
This should be carried out morning and night, no exceptions and definitely no excuses! This should only take 5 minutes, so a maximum of 10 minutes out of your day, the results in time will be worth it. The younger you start the better.
Once you reach the age of 25 I would highly advise you to step up your daily skin care routine. Simply by adding in an exfoliator, a neck cream, an eye cream and lastly add an anti-ageing serum into your daily face cream this will work on the deeper layers of the skin helping to fight those signs of ageing.
Advanced anti-ageing skin care routine consists of:
Cleansing
Exfoliating
Toning
Moisturising face cream combined with a serum (anti-ageing)
Moisturising neck cream
Moisturising eye cream
My advise would be to visit your local beauty salon or therapist and ask for an initial skin consultation where in which they will analyse your skin closely and then explain to you what skin type you are and what products you should be using to enhance or repair your skin condition.
Product brands??
Dermalogica is one of my personal favourites, its simple, effective and most importantly it is affordable. Dermalogica have a range of products suitable for all skin types and conditions. They offer travel size products too which are perfect for allowing you to try new products and ranges.
My personal favourites are:
Dermal clay cleanser
Multi active toner
Skin smoothing cream
Age smart overnight repair serum
Total eye care cream
Daily resurfacer
Check out www.beautyflash.co.uk they are an approved dermalogica stockist and stock everything you will need to get the perfect skin care routine.
Remember although you will never stop the signs of ageing you can definitely prevent them.