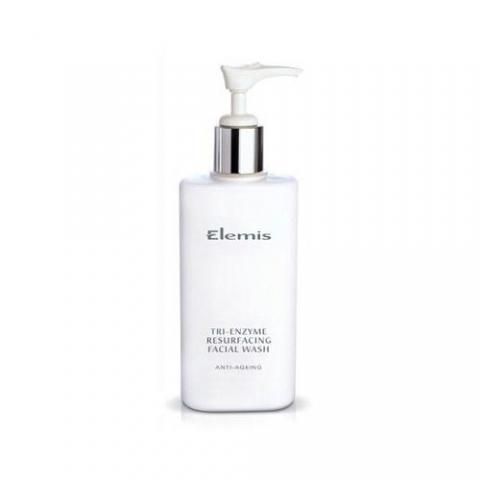 During the cold winter months my skin often feels dull and lifeless; I also have combination skin with the occasional breakout so finding a product that ticks all boxes is a hard job. However I decided to try some Elemis products and what a result I found with the Elemis Tri-Enzyme resurfacing facial wash!
Elemis are a luxury British brand that specialises in spa treatments and products, what I love about elemis is they combine natural ingredients with scientific research, leading to award winning products. Their products are high quality and professional that are worth every penny!
The Elemis Tri-Enzyme Resurfacing Facial wash is a daily facial wash that will renew and brighten your skin!
Why it works for me:
Its quick- simply apply a small amount, work into your skin and wash off. Its smells fruity and fresh leaving your skin feeling soft and clean.
Enzymes- The enzymes have a peel effect on your skin, it gently 'nibbles' away dead skin cells, helping to renew and brighten your skin, leading to fresh clean skin that looks renewed.
Evens skin tone- The nibble effect can help even out skin pigmentation, help reduce scaring and reduce breakouts, your skin feel smoother and clearer.
Anti-ageing- Tri-enzyme is part of the anti-ageing elemis range as the enzymes can reduce the appearance of lines and wrinkles, along with babassu oil which will replenish moisture levels in the epidermis, leaving your skin glowing.
Anti-oxidants- moringa ingredient will help to protect your skin against environmental damage, so not only does it help your skin look better it will keep it looking great!
This facial wash is one of my must haves now, it comes in a 200ml bottle that lasts ages as a small amount goes along way, its priced on average £29.00 but often comes in the fantastic box sets Elemis do. My next try is going to be the Elemis Tri-Enzyme Resurfacing Gel Mask if it's a good as the facial wash it will be a winner!!