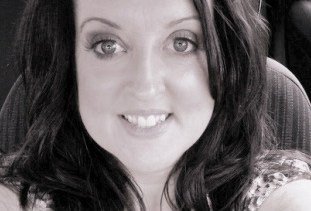 Name: Carly Salisbury
Location: Leeds
Courses Completed: Spray Tan
In 2 hours I can earn more spray tanning than I do in a week at Asda
I am a married woman of 33 with 2 children. I was a housing officer before I had my children and after having them so close together I could not afford to go back to work purely because of the cost of childcare so I ended up getting a part time job stacking shelves at Asda. This enabled me to earn money around my husbands work commitments and the boys but was not what I wanted to do for the rest of my life. I always wanted more and was fed up of working hard for someone else, earning a minimal salary so looked into what I could do on a self employed basis. I have always loved the beauty industry and wanted to start off small so looked into spray tanning courses. I also got in contact with the Leeds Chamber of Commerce and put a business plan together and found Next Step through a google search. Next Step just stood out and had some good reviews so I got all excited and booked it.
I trained in Leeds and was so impressed. Our tutor found the time to answer any question that we asked and even spoke to us about business marketing etc. I loved all the resources and still revert back to my manual and tutorial videos if I ever get stuck!
I immediately started a Facebook page and my own weebly website but again, I wanted bigger so met with a web designer who has got me to front page of google and I am now picking up more business than ever. I still keep Asda on part time as a little safety net but if business keeps going the way it is I am looking at giving it up to concentrate on Beauticles. In 2 hours I can earn more spray tanning than I do in a week at Asda.
I am also at The Yorkshire College of Beauty and will be qualified in July but I am looking to come back to NSB to do an acrylic nail course and eyelash extension course before the year is out.
Moral of the story is that NSB was my starting platform to a whole new life changing career and I am very grateful!
Find out more about Carly's business here: www.beauticlesbeauty.co.uk