Emma Clegg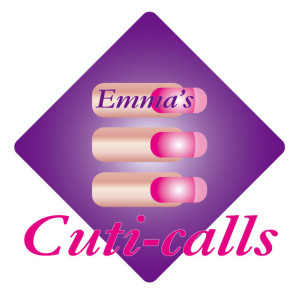 Emma Clegg completed our nail technician course in December 2013, our complete eye course in January 2014 and has setup her own mobile beauty business. Whilst it is still early days, Emma has already gained a number of clients and we are very proud of the achievement she has made, here is her story:
—
What is your background:
I'm 30 years old and single. My babies are my pet Sugar Gliders. I'm based in Carlisle, Cumbria and am a mobile beauty therapist on evenings and weekends. I started my business 'Emma's Cuti-calls' due to the sad passing of my dad in 2009.
I run the family business throughout the day, and we run it from the bottom floor of our three storey home. When dad died, I had to go onto the mortgage with mum to keep the house and business and our staff in a job. Every 26 years olds dream *ahem*
What were you doing prior to completing the course:
Running the family business – a children's nursery. Thinking about if I was ever going to have something I could solely call my own.
Why did you want to do a course and what were you thinking of doing with it?:
I had already completed a gel polish course elsewhere and wanted to expand on my services.
How did you find Next Step Beauty and what made you choose them?:
I was trawling the internet, trying to find something fairly local, when I stumbled across some place called NextStep. Hmmmm, the nearest place was Newcastle – which was an hour away. The BEST decision I made was to travel a little. It was worth it a million times over! I liked the look of the website, the price and how they came across, so went for it.
Did Next Step Beauty support you and if so what resources did you use?:
Ha, the support of these guys is second to none.! I have done training elsewhere and once they've booked you on the course, their not that supportive. With NextStep, as soon as you sign up for the course you get your student portal with manuals and videos to get you going, it's fab! They have a Facebook page you can post pics and queries on, even message your tutor etc and they always reply with really knowledgeable info for you. On the course the tutors are really helpful, and won't only  give you constructive criticism, but also give you fantastic tips on how to overcome any issues. They give you a chance to make up a wish list that you would like to be out on – DO IT! They actually pay attention and do their very best to get the courses put on – yet another way of them supporting your continual development.
When and where did you pass your course?:
I passed my Complete Nail Course on 8th Dec '13 and my Complete Eye course on 4th Jan '14. Both were held in Gateshead, Newcastle.
What are you doing with your qualification now?:
Building up the most fantastic client base. I'm so lucky. It can be really nerve wracking walking into a stranger's house and not knowing what is going to greet you. I have built up a fantastic client base with the most loveliest regulars. My client base grows by the week. I only passed my eye course two days ago and already have 5 new clients!
—
To find out more about Emma's business why not visit her Facebook page here: https://www.facebook.com/emmas.cuticalls