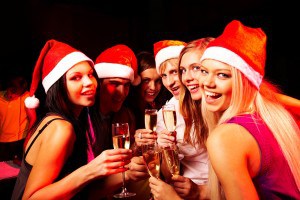 Christmas can be a tricky time when it comes to running a salon or operating a mobile beauty service. You want to be available for appointments when it suits your clients, especially your regular ones, whilst at the same time you want to have some work-free time to spend with family and friends.
The Run Up To Christmas
The run up to Christmas seems to be starting earlier and earlier each year but it is usually around mid or late November that people seriously start thinking about their Christmas plans. For some reason, December seems to run away from many with everything being done at the last minute. So as your customers prepare for Christmas parties, except a flurry of people looking for last minute appointments. To accommodate everyone, you might want to consider slightly longer opening hours once or twice a week to allow for early evening appointments or if you usually only do a half day on a Saturday, consider staying open for the day.
Christmas Eve
Many people venture out on Christmas eve, whether to spend time with family, meet up for drinks with friends or even to go to midnight mass. You are therefore likely to find that some of your customers might want last minute treatments to see them through the Christmas period. Plus with many people finishing work early on Christmas eve, you might want to consider staying open throughout the day.
Christmas to New Year
It is unlikely that you will get many bookings in the few days following Christmas as many people are still visiting friends and family. However as the New Year approaches, you are likely that your bookings will start increasing. With many people still being off work, and the New Year's eve parties approaching, everyone will want to look their best to see in the New Year. However normal opening hours might still be a little ambitions so you might want to just work certain hours.
The hours that you open are completely up to you but try to consider the needs of your customers in your plans. They are likely to reward your Christmas and New Year availability with repeat custom throughout the year.