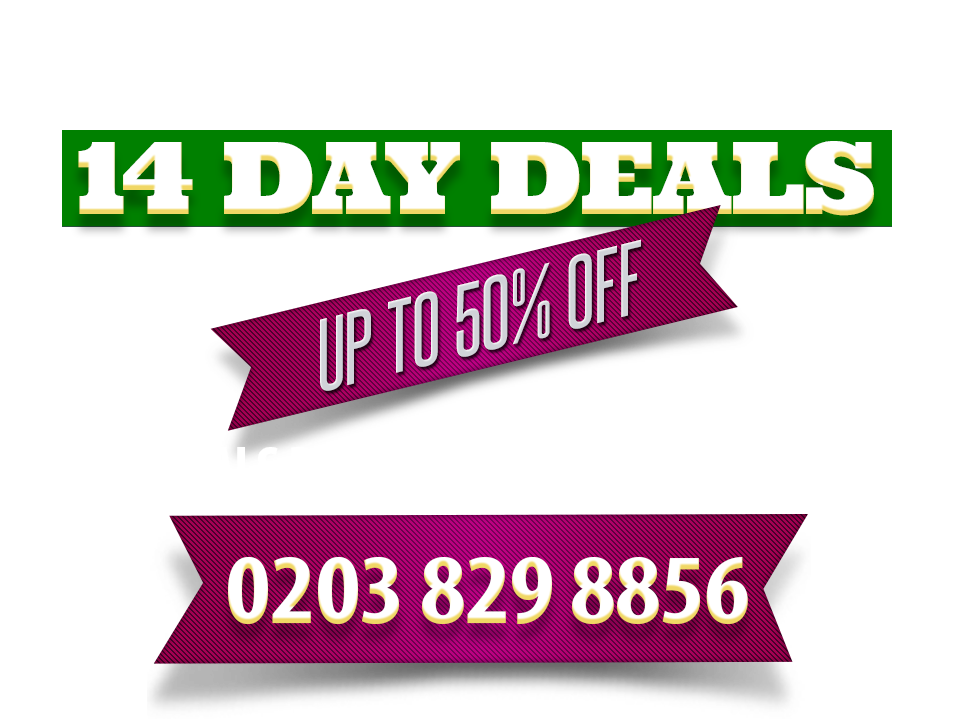 Buy Manicure Course
get Pedicure Course
FREE
SAVE £152
Buy via phone only, call 0203 829 8856
Gel Polish, Nail Sculpting
or Pedicure Course
ONLY £75 + VAT
SAVE £62
Buy this online or call 0203 829 8856
Buy Makeup Course
or Spray Tan Course
Only £75 + VAT
SAVE £45
Buy this online or call 0203 829 8856
Buy Facial Course
or Waxing Course
ONLY £150 + VAT
SAVE £45
Buy this online or call 0203 829 8856
Buy Russian Lashes and
Get Lash Lift
FREE
SAVE £114
Can only be bought via phone, call 0203 829 8856
Buy Body Massage and
get Hot Stones Massage
FREE
SAVE £90
Can only be bought via phone, call 0203 829 8856
Buy Any 2 Courses and Get a 3rd Course
FREE
SAVE £114
Can only be bought via phone, call 0203 829 8856
How to get the offers?
These deals can be redeemed by calling 0203 829 8856 and a member of our friendly team will be pleased to book the offer for you.
You can also request a callback or contact us.
OFFERS MUST END SOON

We love offers – do you?
Everybody loves finding a great deal, which is why Next Step Beauty have handpicked a few great-value nail and beauty courses currently on special offer. Simply choose your promotion below to make amazing savings.
Be the first to know
Would you like to be the first to know when we have new promotions and sales? If so please enter your email address below and we will add you to our mailing list.