Online Complete Nail Technician Course
FREE NAIL TRAINING HAND
Limited Promotion
FREE NAIL TRAINING HAND
While stocks last receive a free nail training hand with every purchase of Online Complete Nail Technician Course. This amazing hand comes with over 100 nail tips for you to practice with as you following the online training videos and our in depth leaning eBooks.
HURRY STOCKS IS LIMITED AND WILL END SOON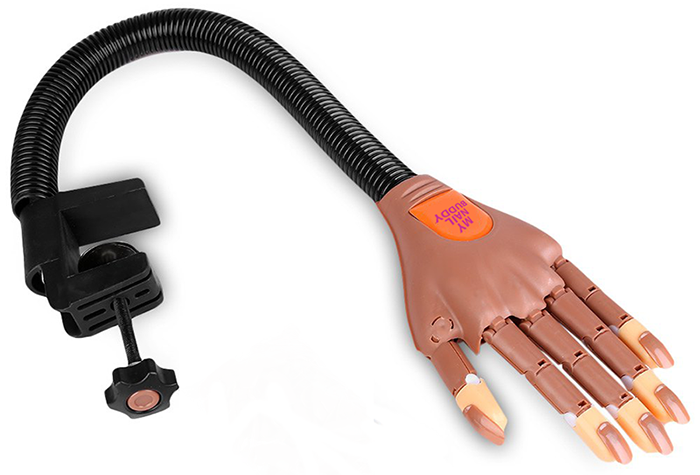 Our award winning complete nail technician online course is the perfect way to enter the industry, ideal for complete beginners and offers a unique home learning approach from our online tutorials.
This includes 5 courses in 1 giving you a discount of OVER 50%
Manicure (Standard, Express & Luxury)
Gel Extensions
Acrylic Extensions
Fiberglass Extensions
Silk Extensions
Our complete nail technician course is perfect for beginners or for existing therapists wanting to extend their skills and techniques.
This bundle is essential for students wanting to become a successful nail technician. Within this course your will learn how to create spa manicures for strong and healthy nails as well as acrylic and gel nail extensions. This course will also teach you the benefits and application of fiberglass and silk nails which is ideal for those wanting to persue a career offering professional manicures and nail treatments on clients as well as friends and family. The first part of the course is manicure which will teach you how to create beautiful spa manicures, learn the correct nail care and achieve healthy, nourished nails. You will learn about hand structure and the essential hygiene practices to avoid infection, how to treat clients and build rapport. You will also learn about fiberglass and silk nails ideal for repairing the natural nail and finally gel and acrylic extensions.