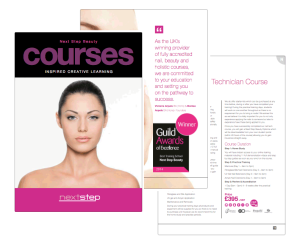 We would like to take this opportunity to thank you for considering us as your Next Step into the industry. We understand that finding the right training partner can be a daunting task so have put together an easy to use guide to help you make the right decision and showcase our award winning courses.
To download our latest course prospectus, fill in the quick form below and we will email you with a link straight away! No waiting for mr postman to get the information you want today, its quick, its instant and importantly its easy!
If at anytime you are having problems getting a copy, please contact us and a member of our team will be delighted to help you.