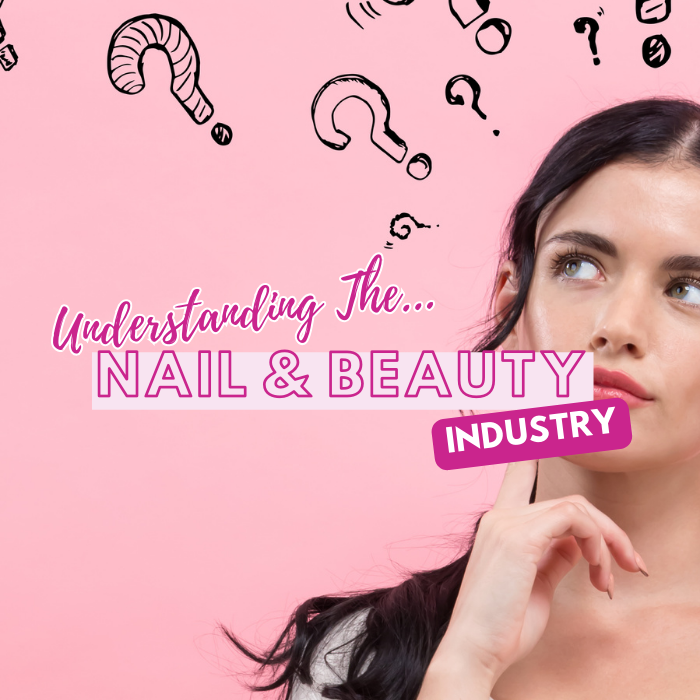 The Beauty of Beauty
Beauty, as they say, is in the eye of the beholder. But in the Nail and Beauty industry, it's not just about aesthetics; it's about enhancing and celebrating natural beauty, promoting self-confidence, and providing a canvas for self-expression. This industry is a blend of artistry, science, and entrepreneurship.
A Sector That Keeps Growing
The beauty industry is often touted as "recession-proof," and for a good reason. It consistently shows resilience, even in challenging economic times. While other industries may see fluctuations, people continue to invest in looking and feeling their best. This creates a robust and stable market for beauty professionals.
Evolving with Trends
One of the most exciting aspects of the Nail and Beauty industry is its ability to adapt and evolve with the times. Trends come and go, but the core principles of skincare, nail care, and makeup application remain. Being part of this industry means being part of a dynamic and ever-changing landscape.
The Power of Self-Care
Self-care has become a buzzword in recent years, and the beauty industry plays a significant role in it. Beyond the services offered, it's about promoting self-love, self-confidence, and overall well-being. As a beauty professional, you have the privilege of helping individuals feel their best from the inside out.
Multifaceted Career Paths
The beauty industry isn't limited to one specific role. It offers a wide array of career opportunities, from nail technicians and makeup artists to skincare specialists and salon owners. You can tailor your career to your interests and passions.
Navigating the Industry Landscape
As you venture into the Nail and Beauty industry, it's crucial to navigate the landscape wisely. Keep yourself updated with industry trends, emerging technologies, and consumer preferences. Networking with fellow professionals and staying open to learning are key to your success.
---
Understanding the Nail and Beauty industry is the first step towards a rewarding and fulfilling career. It's a sector that celebrates individuality, creativity, and the art of making people look and feel fantastic. Stay with us on this journey through our Ultimate Guide to Nail and Beauty, as we explore every facet of this captivating industry.
In the next chapter, we'll discuss how to build the essential skill set required to thrive in the Nail and Beauty world. Get ready to embark on a journey of learning, growth, and transformation.
If you have found the above useful, please visit my Ultimate Guide to the Nail and Beauty Industry, where I cover many other topics like this.
---

---
---