Lash Lift Kit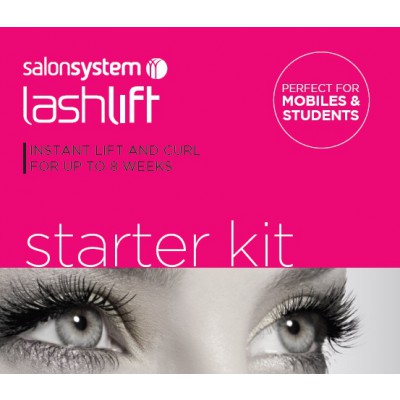 Introductory lashlift kit. Performs up to 10 lifts. Includes unique silicone curlers and individual treatment sachets for complete hygiene. Lifts lashes right from the root helping to enhance and emphasise the eyes whilst creating the illusion of length and volume. Lasts for up to 8 weeks.
Lift (Perming) Lotion 10 sachets
Fix (Fixing) Lotion 10 sachets
Nourish Lotion 10 sachets
Silicone Curlers 10 Medium (5 pairs)
Silicone Curlers 10 Large (5 pairs)
Adhesive 5ml
To ensure kits are sent in a timely manner, the above list may differ by brand however the quality is never compromised
** To dispatch the kit within a reasonable time, some products may be switched out for another brand and or variation depending on current stock levels.
OPTION 2:
Buy via Telephone
Call a member of our team to discuss your requirements and buy your course over the telephone. Simply call 0203 829 8856 now or request a callback